Talousapu counselling service
Entrepreneur! Do not suffer your financial woes alone!
Suomen Yrittäjät and its regional associations cooperate with partners such as Business Mentors Finland in the regional realisation of the Entrepreneur's Financial Aid service. The service is developed in close cooperation with the Ministry of Economic Affairs and Employment and the customer service centre of Working Life and Business Management.
Financial aid contact person at Yrittäjät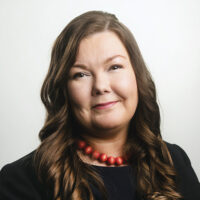 Legislative Affairs Manager
Suomen Yrittäjät