The Cost of Hiring?
When you first hire an employee, the biggest financial questions are the real costs of hiring and whether hiring someone makes financial sense.
When you become an employer, you also have to pay a number of employer's contributions: pension, health insurance and unemployment fund contributions, as well as accident and group life insurance premiums. A good rule of thumb here is that regardless of sector, the employer's contributions themselves cost around 20–25 % in addition to the salary you pay.
In addition to compulsory employer's contributions, you should also consider other costs caused by paying salary. These include annual holiday pay, possible holiday bonus, and salary to be paid for public holidays falling on weekdays. In addition, costs may arise from recruitment, employee orientation, training, clothing, equipment and facilities for the new employee, as well as increased accounting and payroll costs.
As an employment relationship progresses, costs may also arise from occupational health services, sick leave, substitution costs and various voluntary employee costs.
Generally speaking, multiply the employee's gross wages by 1.5-1.6 to work out your actual costs.
The wage calculator on member pages helps you estimate the costs of the new hire for your business It will also help you work out your actual costs as an employer.
In certain cases it is possible to receive external support for recruiting and hiring an employee, as well as for the resulting costs. As a Suomen Yrittäjät member you can contact our advice service and get help on drafting an employment contract, for example. Contact us if this matter is on your mind!
Advice for members by phone on legal questions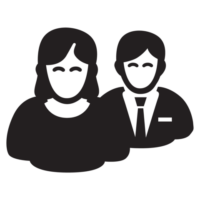 Free legal advice and expert assistance as a member service
Weekdays 08.00–18.00
Find crucial and useful information and guidance on the member service.