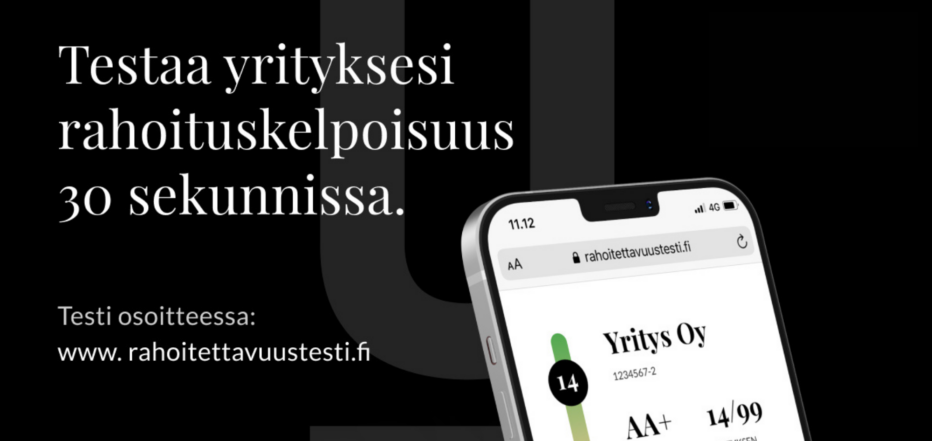 Funding
FUNDU offers Suomen Yrittäjät members 50% off arrangement fees for loans organized via Fundu. This is equivalent to €250–€750, depending on the size of the loan.
Fundu was established in 2014. Fundu is owned by institutions such as insurance group LähiTapiola and the banking group Säästöpankkiryhmä.
You can check your business's credit eligibility at www.rahoitettavuustesti.fi.
Fundu finance products
Business loan

including capital financing, investments, order fulfilment, project funding, growth, international expansion

Invoice funding

Improves your liquidity, speeds up your cashflow, and prevents long payment terms from hindering your business

Digital share placing tool

Allows you to place shares online. Features a completely automated investment process. Further information at www.fundingtool.fi
We provide finance both in cooperation with banks and independently.
For more information about Fundu, see www.fundu.fi
» Please visit the member pages at yrittajat.fi for discount code.