Become a member
Do you want to become a part of Finland's largest community of business owners? Of course you do: together, we are stronger, and as a member you can turn to us when you face difficulties.
We are there to help and support you with our expert lawyers, broad networks, useful services and cash-saving member benefits.
Read about all the benefits below and join the happy Suomen Yrittäjät community today!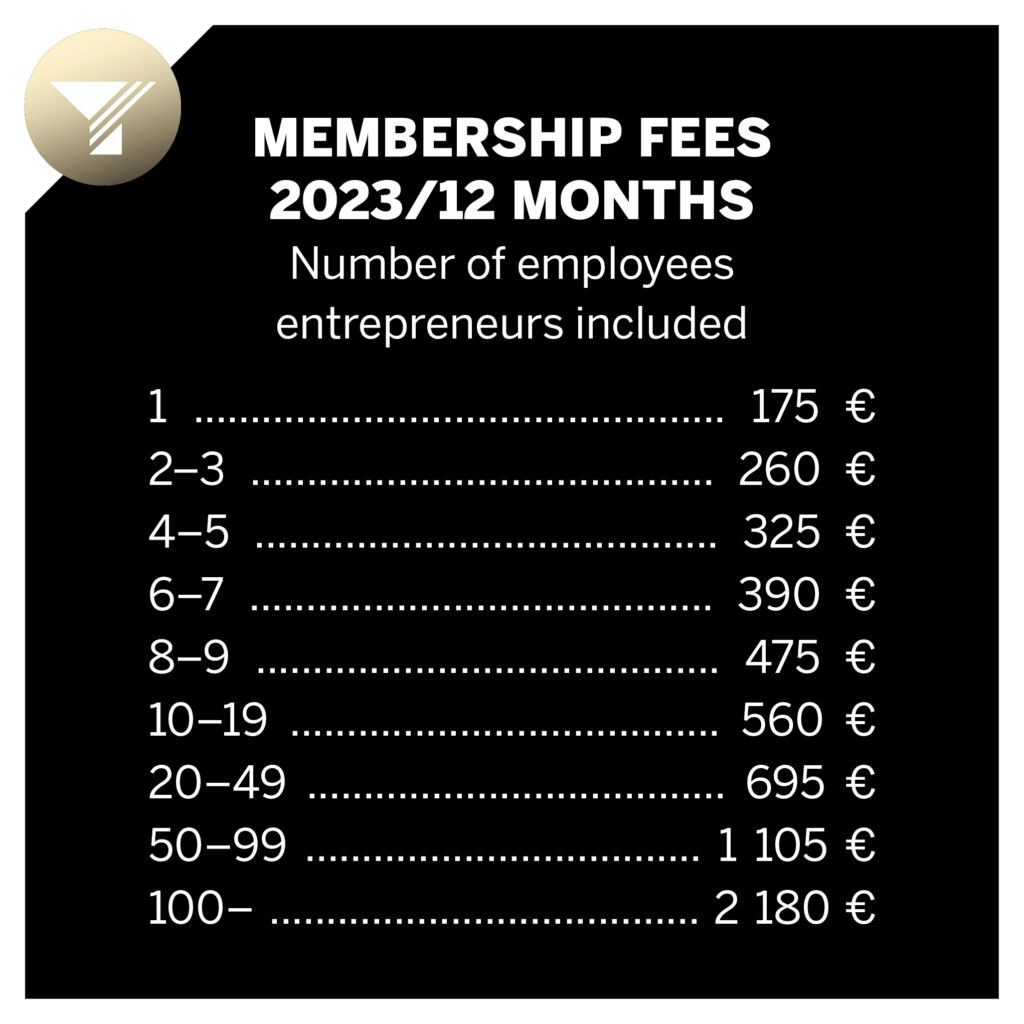 As a member of Suomen Yrittäjät you are entitled to many services and benefits. Join Suomen Yrittäjät!
Joining is easy!
just fill out the form below and take advantage of your member benefits! You can use your membership card or your phone to use your benefits.
Make a good decision: join Suomen Yrittäjät
Your annual subscription covers your membership for 12 months from the date you join.
You can offset your subscription against tax.
When you join, you will get a welcome email with a link that allows you to check your details and choose how you are invoiced.
Interested in other types of membership?