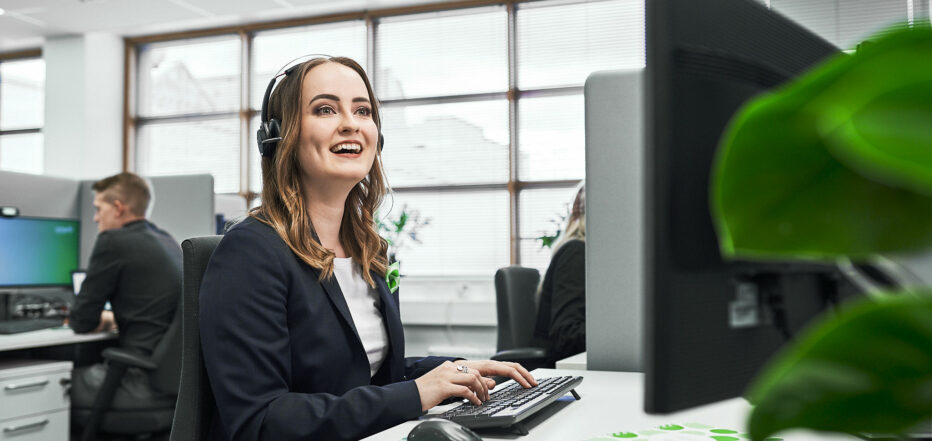 Banking, investment and finance services
OmaSp offers Suomen Yrittäjät member businesses the best banking service all over Finland. The heart of our service offering is daily banking services and credit for personal and business customers. We also offer savings and investment services. We pride ourselves on a first-class customer experience:
As a business customer, you will be served by the same specialist in both your personal banking needs and your business's banking matters.
Our extensive branch network and nationwide customer service team with long opening hours, combined with a range of digital service channels, ensure that you can easily bank with us all over Finland in the way you want to, when it bests suit you.
You can reach your dedicated specialist using a direct phone number, meet him or her in a branch or in one of our digital channels.
Our appointment-free cash services and cash management services are at your disposal.
We make decisions locally, meaning banking with us is fast, smooth and with a personal touch.
As a member of Suomen Yrittäjät, you get
OmaSp Visa Business Credit card with no monthly fee for the first 6 months. Benefit worth €60/card*. Start using the OmaSp Visa Business Credit business card and take advantage of its top benefits:

LoungeKey — travel in more comfort. Access airport lounges for free twice a year with the OmaSp Visa Business card.
eTasku — Enjoy 30% off this convenient way to store and forward your business's purchase receipts. Only available to new eTasku customers.
Billhop — Use Billhop when paying your business's invoices and strengthen your business's cash flow with extended payment periods.
Take advantage of the credit card benefit: book a branch or digital appointment
*A Visa Business Credit card may be issued to a business whose primary banking relationship is with Oma Säästöpankki and which has a business ID number. The credit limit is set individually with consideration for the business's and entity's profitability and operating requirements.
Welcome to the satisfied customers' bank — close to you and present