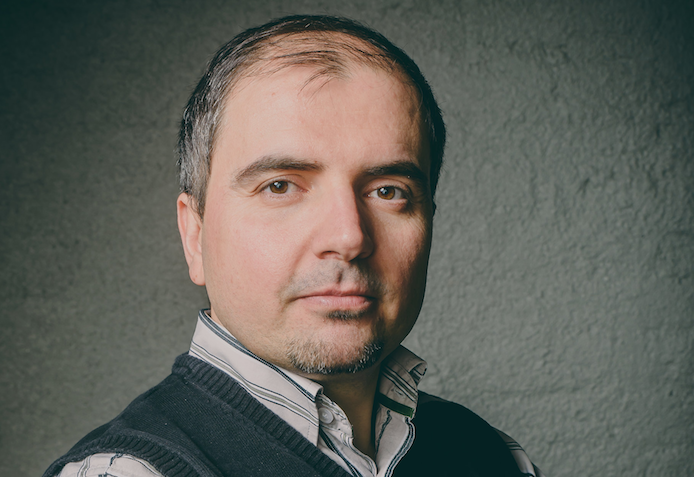 Ali fled racism and now runs a business with global ambitions: "I think I've been successful"
Ali Giray's story offers a lesson about failure, strong willpower and the desire to help people.
Ali Giray is an immigrant to Finland who now runs a successful interpretation company. He arrived in Finland to join members of his family in 1993 at the age of eleven.
"The following year my father bought his first business, a pizzeria in Mikkeli."
Ali remembers helping his father with difficulties with the Finnish language from the start.
"As early as 1995 my Finnish was better than my father's, even though I'd just moved to Finland."
The same year, the family experienced racism in Mikkeli and decided to move.
"Financially, our business was very profitable, but the racism bothered us and things started getting dangerous for our young children," Ali remembers.
Educated by failure
Ali and his family left Mikkeli behind and moved to Riihimäki. Their business did not go as well there as it had in Mikkeli.
Nevertheless, Ali improved his Finnish and was able to help his father with tax problems, for example.
"I was 14 and helped my father with paying bills, getting permits and other official business. He took me with him to interpret when he went to meet the authorities," Ali says.
These meetings helped Ali learn more about being an entrepreneur in Finland.
"My father didn't always understand all the Finnish social obligations, because he had grown up in a country where there was no such thing as residual tax, paying income tax in advance or employee overheads. Even if he was told about them in his native language, he had a hard time understanding them."
By the age of 16, Ali was already more active in the restaurant business than his father. Alongside helping his father, he worked elsewhere, too.
However, the business in Riihimäki was not successful, and had to be wound up. From there the family moved to Imatra, where Ali decided that the old problems would not be repeated.
"In Riihimäki the problem had been first and foremost staff, the price of labour and my lack of knowledge about things. In Imatra I decided that this restaurant wasn't going to fail because of staff problems. I basically made all of the important decisions in it."
Soon, Ali realized that his father was starting to slow down the development of the business. So, at the age of 18, Ali bought the business from him and started expanding it.
"In a year, the business grew through the addition of three new locations and ten new employees. I never got any small-business funding. I just did everything myself."
Free help
One day, Ali had a lightbulb moment.
"I thought: Finland has the best education in the world, and what's more, for free to boot. It would be stupid not to take advantage of it. I decided to go and study."
Ali sold the business back to his father and freed himself up completely so he could study full-time in Kouvola. In 2009 he graduated from a business course at the university of applied sciences there. That year he set up a chain of pizzerias in Joensuu, which expanded to three new locations in a year.
The seeds for the future intrepreting agency were sown while Ali was running his business in Joensuu: people with immigrant backgrounds started approaching him for help with everyday things like requests from Kela, the social security institution.
"I had worked giving advice to immigrants during my studies. I knew how various social problems can affect an immigrant's family and everyday life," Ali says.
Ali first helped one person, then another, then a third. Finally, he was spending several hours a day helping people in various ways.
"I realized that I'd hired someone in my own business just so I could help people for free. At the job centre I was told that I couldn't manage people's affairs full-time, because I wasn't an interpreter and I didn't have a business in that field."
Ali took the advice on board and set up Joensuun Tulkkikeskus ("Joensuu interpreter centre").
"I said to people: I'm still doing the same work, but now you'll need to pay me for it."
Video interpreting service unsuccessful
Ali expanded his interpreting operations to the extent of the company having a network of over 400 interpreters and translators. The company offered services in over 65 languages. The company has been profitable for the past few years.
"While running the business I noticed that the rates for interpreting differed widely between cities. That's where the idea for a video interpreting service, one with a remote interpreter, came from."
However, clients were not yet ready for this technological advance. Ali kept refining his business idea.
"I got to know a couple of coders and together we struck gold."
This "strike" was Ali's current company, Youpret Oy, which aims to make interpreting services more client-centred. Youpret is a start-up and it made a loss last year. However, the company has begun attracting investors' interest and will soon be flexing its muscles on the international market.
"We've managed to make the way the whole field operates more flexible. I think I've been successful," Ali says with satisfaction.
Ali is one of the three founders of Youpret. Now outsiders are investing in the company, too.
"This year, our aim is to become a recognized nationwide service provider. We're going to expand internationally next year."
Suomen Yrittäjät, the Federation of Finnish Enterprises, has started a project focusing on immigrant entrepreneurship which is establishing the needs of and challenges faced by entrepreneurs with immigrant backgrounds. You can ask immigrant entrepreneurship coordinator Kaisu Keisala-Kaseja more about the project.
Photo: Ali Giray's personal photographs
Pauli Reinikainen
pauli.reinikainen (at) yrittajat.fi
Translation from Finnish: Ian Mac Eochagáin, Maceochi Language Services
Muita kiinnostavia aiheita