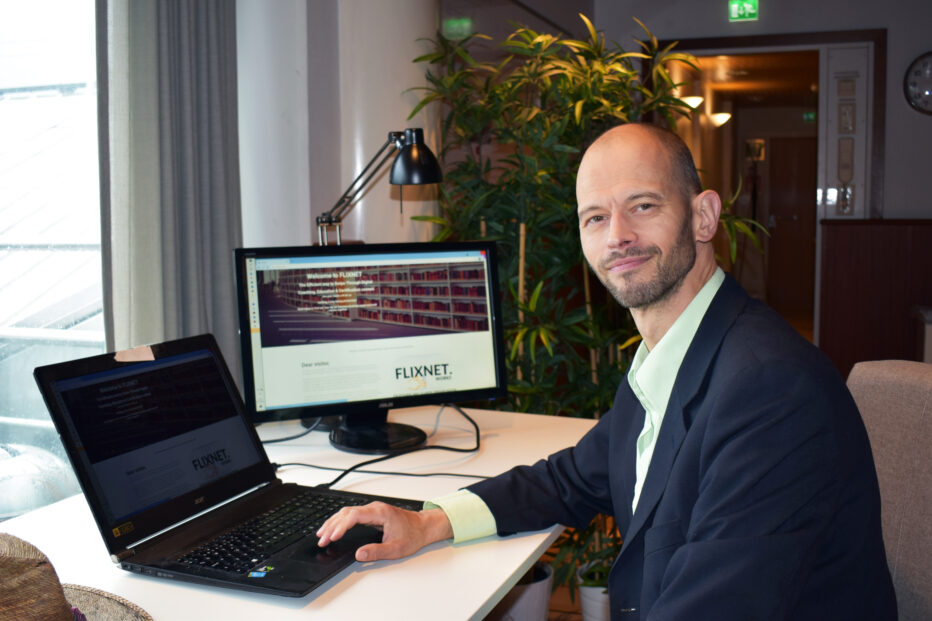 Bastiaan Anthonie Baaij – CEO of Flixnet: "When you acquire an existing company, you are helping other people save their jobs or their businesses"
Bastiaan Anthonie Baaij is a Dutch entrepreneur who moved to Finland in November 2015 for family reasons. Since then, he has worked hard to integrate and find his place in Finnish society, first as an employee and then as the owner and CEO of Tweed, the Finnish company where he once worked.
In July 2021, together with a partner, they bought Tweed and transformed it into Flixnet, saving it from bankruptcy. As a result, Bastiaan has now become an entrepreneur, while ensuring the viability of the business. His decision has also given former Tweed clients the opportunity to continue growing and developing their projects.
-QUESTION: Why Finland?
-ANSWER: For family reasons and for the work purposes of my wife. We had two kids and it was more suitable moving to Finland. I had always been an entrepreneur in the Netherlands, as well as music therapist and breathing coach, but when we moved to Finland I had to leave everything behind and start over again. Eventually, my partner and I broke up, but I decided to stay because I saw a lot of interesting things happening here.
-Q: For example?
-A: It was a very good country for me and my children. And as a foreigner, they have helped me a lot to move here in Finnish education, language education, housing orientation and other matters. So, I came here as a person with an entrepreneurial spirit, with knowledge of coaching in the field of education and well-being and in digital services. I knew that with those 3 aspects I could definitely find a living here.
-Q: Could you explain what kind of services your company offers?
-A: I worked as project manager at Tweed, an online video marketing training company, which had been around for 10 years and had been very successful. It provides a platform for people with a message, whether based on a company or an influencer, to sell and promote their content through online courses. Tweed had among its clients some big names in Finland in the fields of health and wellness, fitness, schooling and business training, for example.
-Q: But you ended up buying the company and now you are the CEO.
-A: Yes. While working at Tweed, the company went bankrupt. I knew a lot of Finnish clients and started to wonder if there was still a chance to go ahead and help them keep their businesses alive. Finally, my business partner and I made an offer to buy the company and its software platform. The offer was accepted.
The expansion
-Q: If your plan was to continue an existing business, why did you change the company name?
-A: Good question. I think the moment a company is publicly bankrupt it is not very smart to keep the name and continue with something that has been shown to no longer work. Also, in my opinion Tweed had lost the brand name of what it is and did not cover all the things we were doing. Finally, I wondered what Flixnet does. Everyone knows what Netflix does, it is there to consume content in a very digital way and provide services, so with Flixnet what we are doing now is that we are expanding a little more.
-Q: Expanding, to where?
-A: We want to focus on keeping established clients. And for new clients, we focus on three target areas: one is medium or large companies that see the need now with Covid-19 to keep their employees trained and certified. Then we have influencers who already have a large established fan base but who have their content online and want to sell it commercially. The last pillar is the non-governmental and educational systems, for example schools that have learned through confinement that finding the right path for online training and certification has become more relevant.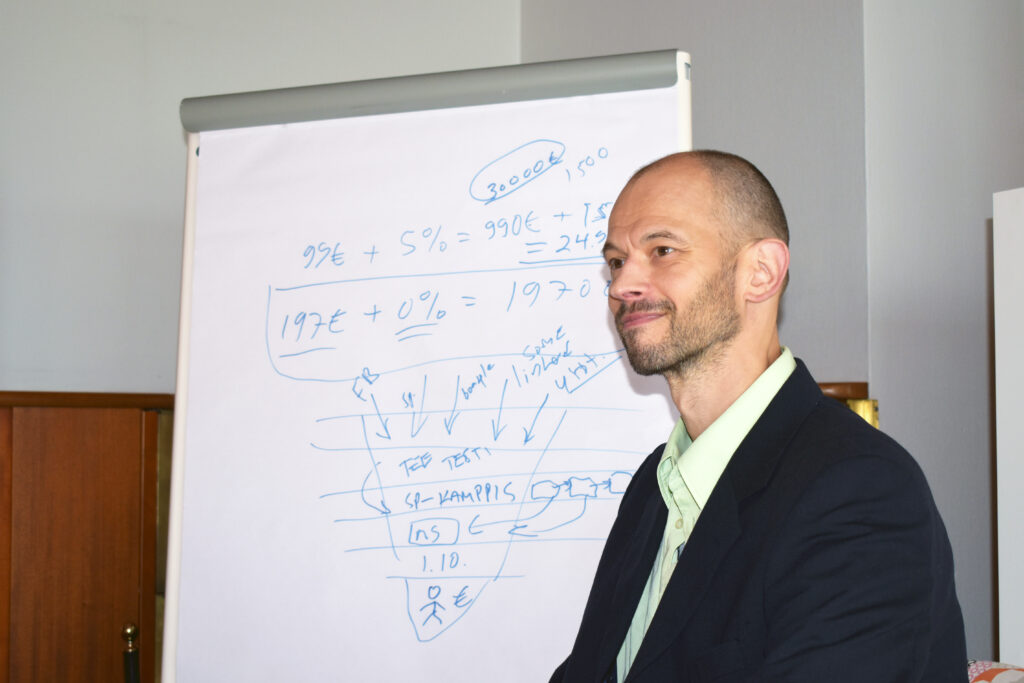 -Q: There are other platforms offered by large technology companies for that. What makes Flixnet different?
-A: Yes, you have Google; yes, you have Classroom… but I have been a teacher for 15 years and I have noticed that working with Classroom, Teams, Zoom or whatever is very limited. So, what we can do with Flixnet is create a specific environment for each client, school or whatever.
-Q: Why did you prefer to buy an existing business instead of starting from scratch?
-A: Because as a former employee of Tweed it hurt me that if no one bought the company the entire platform, including the things that the clients had created, and that were actually their businesses, would be deleted. Later, I heard from many clients who were very grateful that we stepped in, took over, and still provided the same space that they were already used to using. That gratitude is very valuable to us.
-Q: So, an advantage was that you could retain the clients that the company already had, right?
-A: Yes, but that doesn't mean it wasn't challenging. Many of our Finnish clients want to deal with a Finnish company, do things in the Finnish language and deal with a responsible legal entity, which is also Finnish and behind the contracts. I respect and understand those things.
-Q: How would you describe the whole bureaucratic process?
-A: It was definitely not easy, but we got a lot of support from Tweed's previous business owners, from Suomen Yrittäjät, the attorney in law and everyone who participated in the process. I think we experienced less bureaucracy than if I had not had any previous contact with the company.
The obstacles
-Q: What was the main obstacle through the whole process?
-A: Sometimes you need patience to get things done. Some things take longer for me because I am not sure what is written on paper. The biggest nuisance for me was that when I needed to read all those things in Finnish, then I had a huge disadvantage. I understand Finnish, but not how it is presented in legal terms.
-Q: So, what is in your opinion the first thing a business buyer in Finland should do?
-A: Register with Suomen Yrittäjät and get a lawyer who is skilled in those things. Actually, as a business owner you should find people who are smarter than you telling you what to do to achieve the goal you want to achieve.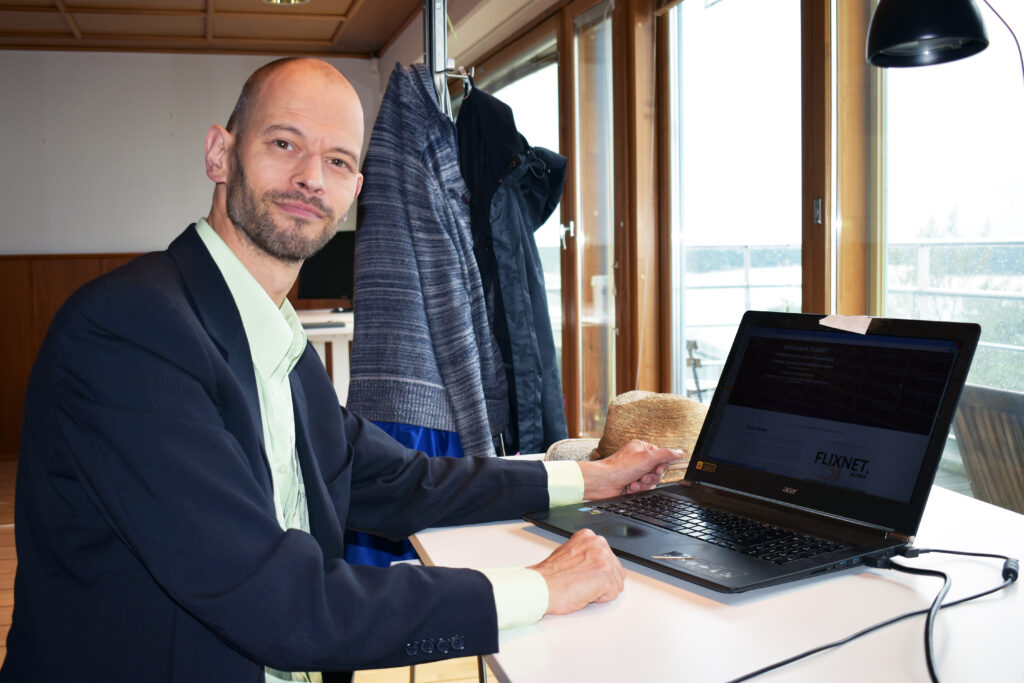 -Q: Do you think a business acquisition is a good idea specifically for foreigners?
-A: Yes, for three reasons: First, because you are really providing value to a Finnish company that would have gone broken and you are giving a second chance, so you are preserving something. Second, because it lets you learn in high speed about the system to work with a Finnish company. Third, because of the people you are actually helping to save their jobs, their companies or whatever.
-Q: How did you get the funding?
-A: We first invested our own money with the intention to maintain financial balance with the clients we still have. We have calculated that with the minimum we can get from them we can survive and save a little bit. Then, in November-December we will start working to find investors. But first we want to rebalance all the stress that has been there.
-Q: What is it required to be successful in Finland as an entrepreneur?
-A: The important thing to be successful as an entrepreneur in Finland has nothing to do with money but with trust. In Finland, you succeed when you have earned the trust of the customers you serve. When they respect and accept you, then the doors open. If not, you are getting nowhere. It is difficult, but once trust has been built, it is also quite difficult to break it.