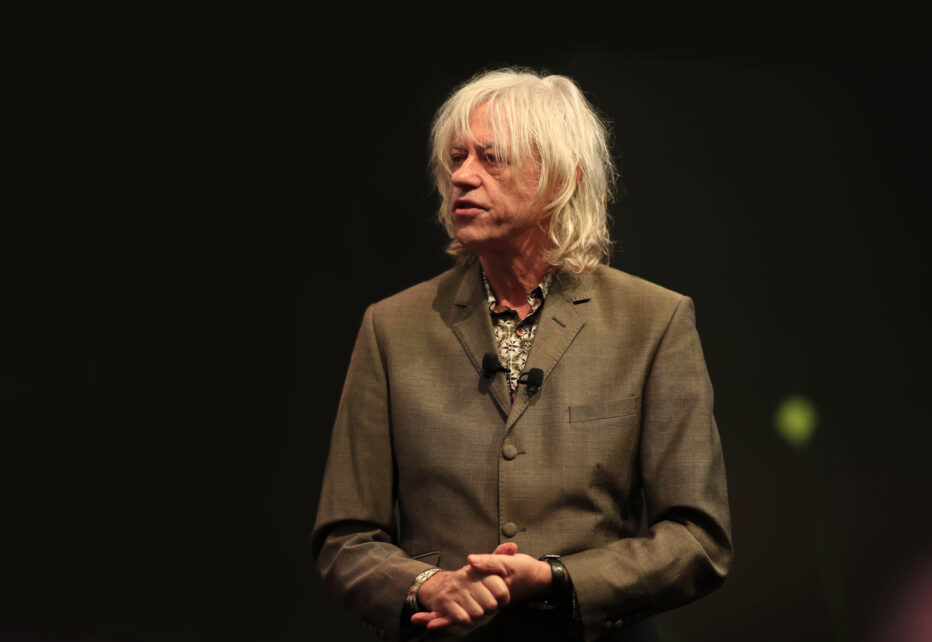 Big names at Kokkola business seminar: Bob Geldof to present his own angle on leadership
Rock musician and speaker Bob Geldof has been confirmed as keynote speaker at the Kipinä Business Seminar. The themes of the seminar are leadership and inspiration.
The keynote speaker at the seminar, to be held in Kokkola on 11 November, will be the living legend Bob Geldof.
The Irishman Geldof is known as lead singer of the Boomtown Rats. Geldof's best-known songs include Do They Know It's Christmas?, composed with Ultravox in the 1980s, the proceeds of which were donated to the victims of the famine in Ethiopia. He is also known for his Live Aid concerts. For his charity work, Geldof was invested as an honorary Knight Commander of the Order of the British Empire.
"Geldof is going to talk about leadership and inspiration, above all. The global situation is on the agenda: how we can make a change to the situation we're in," seminar organizer Erica Roiko says.
Jamie Hyneman speaking remotely
The other keynote speaker at the seminar is American Jamie Hyneman, whom the wider public knows from TV's MythBusters. Hyneman will address the seminar via a remote connection and speak about innovations and robotics. Alongside other commitments, Hyneman serves as Professor of Practice at the Lappeenranta-Lahti University of Technology.
On stage with Bob Geldof will be Suomen Yrittäjät President and CEO Mikael Pentikäinen, Veritas CEO and President of Boliden Smelters Daniel Peltonen, former defence minister Carl Haglund and maker of the Untold Arctic Wars documentary series and CEO Teemu Hostikka.
Preparations have been under way for a year for this third edition of the seminar. The Kipinä Business Seminar is known for its rock-style speakers.
"Our superstar has always been an international rock star who is surrounded by a gig-like mood," Roiko says. She promises to reveal more speakers in the near future.

Pauli Reinikainen
pauli.reinikainen@yrittajat.fi