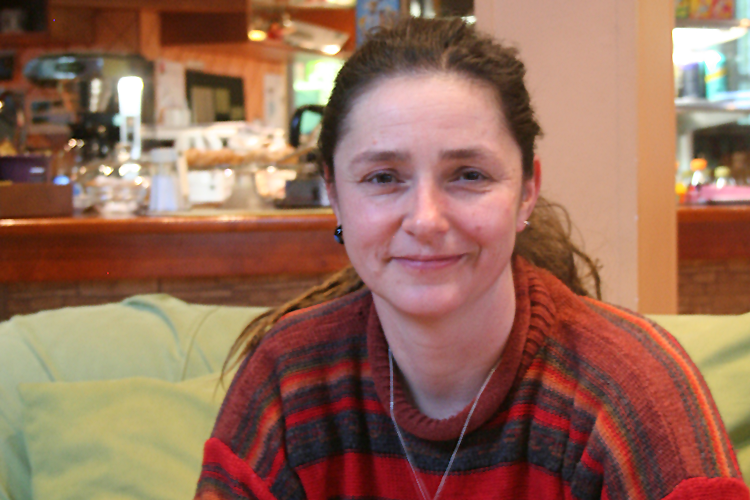 Blog post: Katcha Puts a Smile on Your Face
What a delightful gem has been bestowed on the village of Kulennoinen, near Punkaharju in South Savonia! Make your way to Ravintola Hiekkalahti to meet Katcha Pavlikova, who will extend to you the warmest welcome. Katcha took over running the restaurant and holiday village a few years ago when the previous entrepreneur retired. Her charming Finnish accent alone will put a smile on your face.
Katcha has always wanted to become a restaurateur – it is basically in her blood, likely because her mother owned a restaurant in her country of birth, Czechoslovakia. We are certainly fortunate that purely by chance, Katcha befriended a person who recommended that she come and see what Finland was like. She is a true cosmopolitan, having travelled and lived in Spain before settling down in Finland.
Katcha has fearlessly taken advantage of interesting opportunities and that is basically the reason she is where she is now, in the Punkaharju region. It only required one Midsummer holiday for her to fall in love with the place. Her first work placed her at the Punkaharjun Valtionhotelli, now known as Hotelli Punkaharju.
Coming from another EU country made it easier for her to make the move to Finland. Katcha has a good overall picture of working in Finland, having made her way from restaurants in Helsinki to Lapland and now, in Punkaharju.
In 2017 she acquired the business of running the local Holiday Club in Punkaharju with a partner. The travel industry in Punkaharju tends to keep an entrepreneur extremely busy, and she would not have considered running the business alone. Katcha is an absolute jack of all trades, taking care of most of the maintenance procedures and repairs, as well as preparing tasty food, and serving even large groups of people.
Katcha is accustomed to working hard and estimates that she puts in about 280 – 300 hours each summer working. During the high season, the holiday village employs about 5 people in addition to the entrepreneurs, mainly to clean cottages and provide kitchen help. Up to now it has been quite easy to find suitable staff.
After work, Katcha winds down by walking her dogs in the forest or enjoying the pure waters of Lake Saimaa. Winters are somewhat slower and Katcha makes sure to take a week or two of holidays and often heads off to Spain or to see friends in Czechia.
Katcha strongly recommends that internationals make the effort to learn at least basic Finnish. Starting a conversation with the locals in their own language is an excellent icebreaker. Many Finns are perfectionists language-wise and are somewhat shy of speaking English; they also understand that not everyone can speak Finnish fluently! Although it may take some time and requires a considerable amount of persistence, getting involved in local activities and maintaining an open mind is the absolute best way to make friends here in Finland or anywhere else in the world.
Written by Ruth Lähdeaho-Kero, member of the Migrant Entrepreneur Network's Management Team and entrepreneur at Moninaiset Lähdeaho.
After successfully completing her language test, Katcha received Finnish citizenship in 2020.