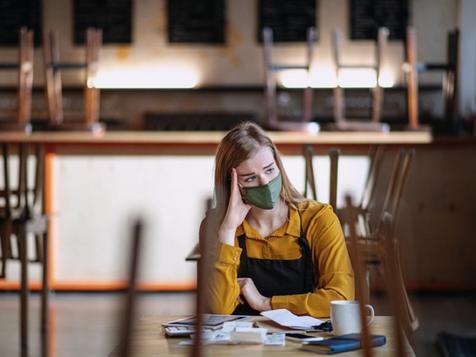 Compensation for companies forced to close customer premises due to the pandemic — Suomen Yrittäjät demands less personal liability for expenses
The Finnish government has published a Bill on compensation for restaurants and other businesses if their customer premises have been ordered to close due to the pandemic. Suomen Yrittäjät demands a reduction in the 30% personal liability for non-wage expenses.
The new compensation would first apply to restaurants and other catering establishments closed by law from 9 to 28 March. Sales of takeaway food would be taken into account in the amount of compensation.
According to the Bill, the compensation could also be paid to companies that may be ordered by a municipality or Regional State Administrative Agency to close under the Communicable Diseases Act. These include exercise and sports facilities, gyms, public saunas, swimming pools, spas, and indoor playgrounds.
The compensation under the new Bill would apply to companies with up to 49 employees. Compensation would be paid to companies for the closure period if they are closed for more than 15 days.
Parliament is now deliberating on the amount of compensation and therefore the details may still change. The State Treasury will open applications for the compensation in early May.
Suomen Yrittäjät has demanded changes to the government Bill.
Full reimbursement for non-wage expenses, 30% personal liability for other expenses
The compensation will cover costs for wages in full, but the compensation for rents and other expenses will be 70 percent. Suomen Yrittäjät demands a reduction in the 30% personal liability for non-wage expenses for small and microcompanies if their operations are restricted by law or government agencies' decisions.
"In our view, the amount of reasonable compensation proposed by the Constitutional Law Committee should be 90% of non-wage expenses instead of 70%," says Mika Kuismanen, Vice President Economics and Chief Economist at Suomen Yrittäjät.
"It's important to understand that not all businesses have the same opportunities to find or develop new business if their premises are closed by law or government agencies' decisions. In many cases, creating new business is completely impossible," Kuismanen stresses.
Compensation based on February 2021 expenses
Businesses that have had restrictions placed on the number of customers they can take in, but have not been closed completely, are not eligible for the compensation. However, these companies are eligible for business cost support.
The compensation for closure would be based on a business's expenses in February 2021 and a statement on how much of the business will be affected by the closure. Previous pandemic-related support would be taken into account under EU state aid rules, and the maximum amount of aid may not exceed €1.8 million.
14-day waiting period unreasonable
If the law or government agency decision keeps the customer premises closed after the business has already made its first application for compensation, the business may reapply for closure compensation in periods of at least 14 calendar days. The reference period for the closure compensation will remain the same, i.e. the amount of the compensation is based on business expenses in February 2021.
Suomen Yrittäjät demands that small and microcompanies receive compensation from the first day business is restricted by law or government agency decision.
"The proposed 14-day waiting period would lead to unreasonable situations and jeopardize the conditions for many small and microcompanies to operate. It may also lead to a situation in which repeated, but not continuous, closures of customer premises deprive businesses of the closure compensation and destroy their financial health," Kuismanen says.
Applications for closure compensation open in May
The government proposed the Bill to Parliament on Thursday 18 March. The Bill was combined with a Bill on the third round of business cost support, which is currently before Parliament.
The Bill is intended to pass into law on 12 April 2021. Businesses would apply for closure compensation from the State Treasury. The application period for businesses could open in early May.
Separate support for events sector
Large companies will receive their own dedicated closure compensation later.
"We wanted to get support for small businesses up and running as soon as possible, so support packages for small and large companies are being prepared separately. Separate support for the events sector is also being prepared," says Mika Lintilä, Minister of Economic Affairs.
See the entire government Bill and the calculation chart for the closure compensation here.
Jari Lammassaari
jari.lammassaari(at)yrittajat.fi
Muita kiinnostavia aiheita