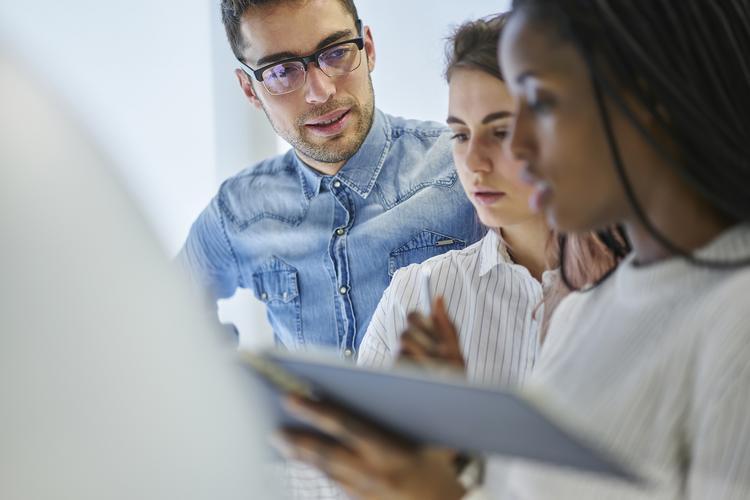 Entrepreneur, this is how you register as unemployed – you don't need to wind up your business
The law on entrepreneurs' entitlement to unemployment benefit came into force on 8 April 2020. Entrepreneurs may temporarily receive labour market support (työmarkkinatuki) because of a sudden, surprising drop in demand caused by coronavirus. Read the TE Services' instructions about registering as unemployed (i.e., as a jobseeker) in this article.
Because the legislation was passed so quickly and is temporary, the TE Services have not had the opportunity to update their online services to reflect the new criteria. This has been announced on the TE Services' website. Because of this, the jobseeker registration form still has questions which you must answer in the same way as people who are registering as jobseekers for other reasons.
TE Services advises people to register as jobseekers by filling in the form on their site, either now or by 15 April at the latest. After you register, you will receive a confirmation of receipt containing instructions for what to do in your situation.
Chance to receive adjusted labour market support if your business is continuing as before
If you register as a jobseeker by 15 April, you can receive the benefit retroactively for the period from 16 March. If you register as a jobseeker on or after 16 April, you can receive the benefit for the time after your registration. However, you can only receive the benefit for the time after you have met the criteria. You can continue to make an income from your business while receiving labour market support. In this case, your business income will reduce the amount of labour market support you receive.
On what criteria can an entrepreneur receive labour market support?
To receive labour market support, you, the entrepreneur, must have stopped working full time in your business. Alternatively, your income from the business must be less than €1,089.67 per month. If there is more than one entrepreneur running the business, each of you must have an income below this amount.
The coronavirus epidemic must be the reason for you stopping work or for your reduced income.
Jobseeker status in TE Services a condition – no full-time job search required, however
The temporary amendment to the Unemployment Security Act means that you need to register as a jobseeker with TE Services to receive benefits. However, during that time, you are not required to look for work full-time, the TE Services say.
What should I do when I am not winding up my business?
The Ministry of Employment and the Economy says that jobseeker entrepreneurs must enter a final date for business activities in the TE Services' online form, even though they do not need to wind up their businesses to receive the benefit.
The end date means the last date the entrepreneur worked in the business, or the date on which income from the business dropped substantially. When an entrepreneur enters this end date, he or she strengthens the chances of receiving the benefit and of faster processing.
If an entrepreneur is still registered as a jobseeker after 30 June 2020, which is when the temporary law expires, he or she must look for work full time from 1 July 2020 onwards. In this case, to receive the benefit the jobseeker accepts that he or she must accept work that the TE Services offers.
Important information when registering as a jobseeker – this is how you get your application processed faster
When you register as a jobseeker, answer "yes" to the question about seeking work full-time. That will help process your application faster.
This means that Kela will not be sent an automatic statement saying you do not meet the requirements for the benefit. The TE Services say they are monitoring their information online and updating it to match the amended Unemployment Security Act.
The TE Services will inform Kela that you have the right to labour market support. You will then apply to Kela for the labour market support. Kela is developing a dedicated online application for entrepreneurs and will notify the public on its website when this application form is open.
Original Finnish article updated on Thursday 8 April at 14:20: three new sentences added.
toimitus (at) yrittajat.fi
Muita kiinnostavia aiheita