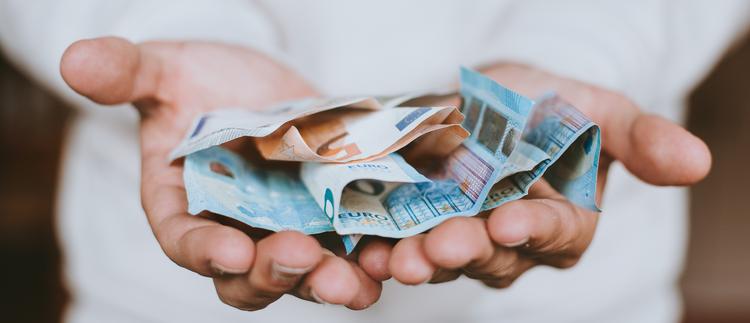 Entrepreneurs can now earn up to €500 while receiving unemployment benefit — changes in force in June
The "exempt amount" for adjusted unemployment benefit has been temporarily raised from the current €300 to €500 per month, or from €279 to €465 per four calendar weeks. The "exempt amount" means how much money an unemployed person can earn without it affecting their unemployment benefit. More full-time employees are now eligible for the mobility allowance than before, helping employers who face labour shortages.
The Ministry of Social Affairs said in a press release that this temporary amendment will give financial support for hiring part-time and short-term employees, such as in seasonal agricultural work. The new, higher exempt amount benefits entrepreneurs receiving adjusted unemployment benefit.
Harri Hellstén, Labour Market Affairs Manager at Suomen Yrittäjät, says, "In practice, your income from your own business only affects your unemployment benefit after the €500 limit. Then, every euro from business income reduces your unemployment benefit by 50 cents."
People who file for their unemployment benefits on or after 1 June 2020 will be allowed to earn the temporary, higher exempt amount. The increase in the exempt amount applies to everyone who have already been receiving unemployment benefit and to those applying now. However, the €500 per month is only valid from 1.6. onwards and not before.
Relief for labour shortages
The changes to the law will also affect the mobility allowance for full-time workers.
A full-time worker will temporarily not have to commute as long as usual to receive the allowance.
Usually, a worker receives the mobility allowance when he or she starts a new job and has to commute three hours in total each day. Now, that length is temporarily two hours. Alternatively, a worker can receive the allowance if he or she moves to a new address two hours away to take a new job.
This amendment will lower the threshold for moving between regions for work. It will affect all full-time jobs, including seasonal agricultural work.
"The aim is to encourage people to move more actively for work. This will also help employers who can't find employees," Hellstén says.
The legislative amendments are in force from 12 June to 31 October 2020.
Editorial staff
toimitus (at) yrittajat.fi
Muita kiinnostavia aiheita