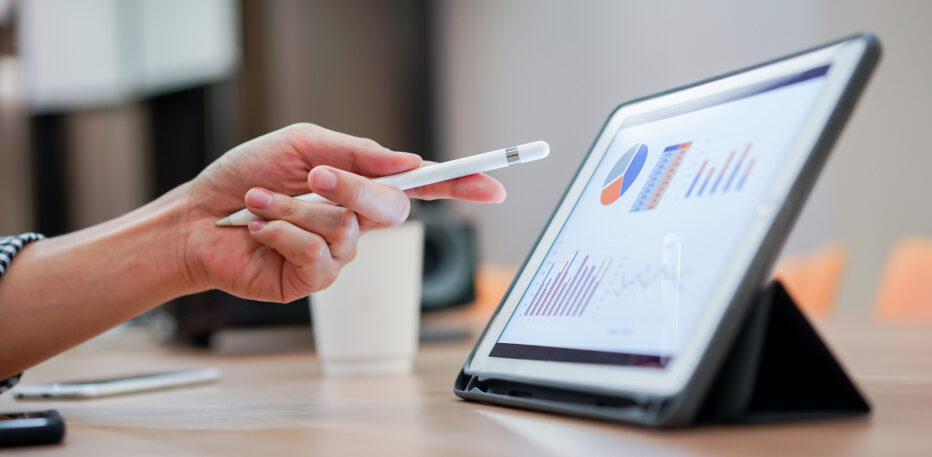 Five tips for digital business ads
One hundred euro a month could be enough for Google advertising if you know your target group.
Many business owners who start digital marketing efforts might wonder whether they should advertise on Google, Facebook or perhaps some other social channel.
We asked two digital marketing experts for advice: Eetu Karppanen, an entrepreneur in the field, and Petteri Poukka, a co-owner of Louhos Digital.
"Generally speaking, if a business owner is creating demand, they should choose Facebook, and if they're responding to demand, the choice should be Google," Eetu Karppanen says.
By demand, Karppanen means a situation such as when a customer is looking for a cleaner in Tampere. The person has already decided to search for that service in particular.
"The customer is aware of their need and so they Google a suitable service provider. If a business handcrafts bookcases, it might be difficult to survive in the competition for bookcases buyers, meaning it has to create demand. In a case like that, a better choice is a social channel such as Facebook. Users spend their leisure time on social media, so it's easier to drum up demand there and pique customers' interest."
Petteri Poukka thinks selecting a target group is key when choosing an advertising channel.
"If a business has clear keywords and even a few financial resources, advertising on Google is worth it. A small business owner can get started advertising online with just a hundred euro a month."
Five challenges and answers about digital marketing
1. Choose your main channel
The experts we spoke to remind business owners that they do not need to be present in all channels. A business should choose one or two distinct main channels for advertising its product or service, such as Instagram, TikTok or Snapchat. Poukka says that a business can even forget about Facebook in some cases.
"New success stories are constantly coming out of TikTok. Many small businesses have got great visibility on it, including organically. Nowadays, a new business doesn't necessarily have to have a Facebook page at all. A campaign or ad could work best on Snapchat, say. On Snapchat, you can create a business account which is displayed as its own advertiser. If your main target group is young people, your campaign can be really powerful in those channels," Poukka says.
Specialization and careful selection of your target group are key. When you have chosen your main channel, focus on it fully.
"A really common illusion still out there is that a business should have a presence in every single channel. That can be counter-productive, though, if the business has accounts in every possible social channel but isn't active at all, because it doesn't have time to update them all."
Poukka recommends focusing on two to three channels.
"Of course, your business could post the same post or ad in all its channels, but they usually work in different ways in different channels. That could make your social presence feel lukewarm."
2. What will €100 get your business?
The cheapest way is to do it yourself, learn how to use your chosen ad channel and try to get even a modest result, such as clicks or traffic to your desired location. The cost of advertising varies by sector, ad theme and ad targeting. In a small town and a sector with little competition, €100 could get significantly better results than in a big city and a highly competitive sector. Google offers a lot of options for how your money is spent and what you can achieve with it. An interesting story and personality can achieve visibility on no budget at all. This is called organic visibility.
3. Take advantage of your existing followers
If a business already has loyal followers on Facebook, for example, it might be sensible to focus advertising and other activities on Facebook rather than attracting new followers on a completely new platform.
4. Research keywords
It is worth researching some keywords before starting to advertise on Google. Find out what words are the most important keywords for your business — the keywords people Google when looking for services in your field. Use these keywords on your website and the texts on it.
5. Track your advertising
Tracking your digital marketing is important, as you can use the data to help you in future campaigns. Ads produce important tracking data about people's interests. If necessary, hire a professional to help you create, track and maintain campaigns.
Are you already a Suomen Yrittäjät member? Read more about member benefits and advantages!

Pauli Reinikainen
pauli.reinikainen@yrittajat.fi