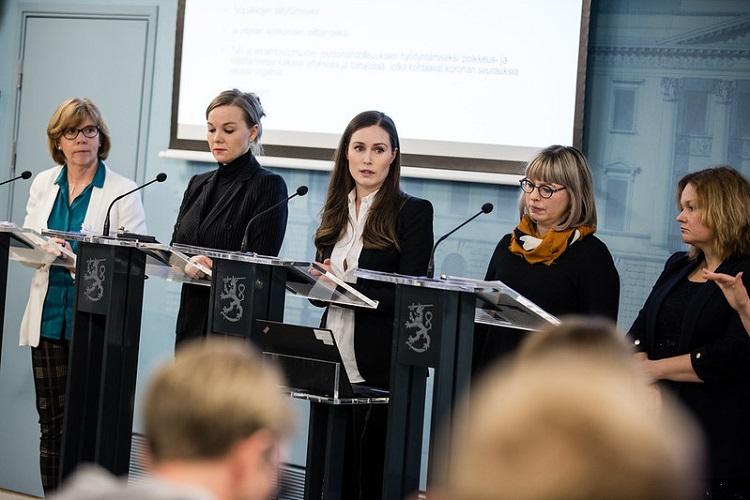 HS: Eur 1 billion of direct financial support for companies due to corona
According to Helsingin Sanomat the Government proposes 1 billion euro of direct financial support to companies and entrepreneurs instead of the previous EUR 200 million. "This is an important decision and if there is ever a place of thanks it is now. " comments Mikael Pentikäinen CEO of Suomen Yrittäjät in The HS news.
According to HS, the government has decided to multiply the financial support to companies by a total of EUR 1 billion. Through Business Finland, direct payments will be approximately 700 million EUR and through ELY Centres 300 million EUR.
According to HS, Business Finland and ELY centres can give direct financial support to companies that has had financial problems. The companys don't have to pay the loan back.
Companies are not yet able to apply for the support. The Parliamentary finance committee is currently considering the amending budget. Johannes Koskinen (SD), Chairman of the Finance Committee, says to HS that the committee's report will be ready today on Thursday and will be debated in the plenary session in the evening.
"The voting is probably held tomorrow" Koskinen says.
"The need for direct support has increased"
"This direct support is essential, and its need has increased both due to the closure of restaurants and the isolation of Uusimaa," comments Mikael Pentikäinen, CEO of Suomen Yrittäjät.
Business Finland is responsible for support to limited liability companies, ELY centres for other types of companys such as sole traders.
"If the application process is made to run smoothly, it will help many companies to stay alive," says Mikael Pentikäinen.
"All companies must be able to apply for these supports. There are problems in all industries," Pentikäinen comments.
"Entrepreneurs have been listened to"
"It is obvious that in the long run a billion will not be enough, but it will help to move forward in this situation. I appreciate that emergency calls from companies and entrepreneurs have been listened to," says Mikael Pentikäinen.
"I think it would be sensible to make the next direct support by transferring social insurance payments from companies and entrepreneurs to the state," Pentikäinen says.
Suomen Yrittäjät have told the government that companies need a support package of 5 billion EUR.
Muita kiinnostavia aiheita