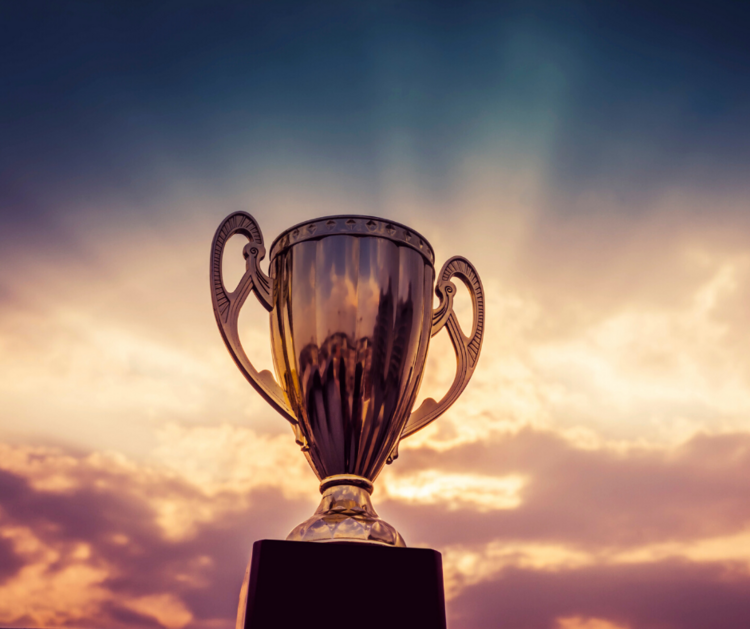 Ioan Canta, Darja and Jean-François Flogny and Alexander Ivaine finalists in the 2020 Suomen Yrittäjät Migrant Entrepreneur of the Year competition
Eighty entrepreneurs were nominated for this year's competition. The three finalists are: Ioan Canta of BNA-Flonel Oy, Helsinki; Darja and Jean-François Flogny of Koli Companies, Koli Active, and Meanwhile in The North Oy, Koli; and Alexander Ivaine of IGL Technologies Oy, Tampere. The winner of the Migrant Entrepreneur of the Year competition will be announced on 9 December 2020 at the Business Unplugged event.
Ioan Canta provides the building trade with almost everything it needs
BNA-Flonel Oy, registered in 2013, is a Helsinki-based company which began with domestic cleaning services and then expanded to office cleaning, construction cleaning and removal cleaning. The company also provides labour-only building contracting, protective materials and, nowadays, contractual labour for all of these services around Finland. The CEO, Ioan Canta, has faced prejudices because of his Romanian background. For this reason, he has worked twice as hard to grow his business and build his clients' trust. BNA-Flonel invests in corporate social responsibility by supporting charities such as the Cancer Foundation Finland and the Finnish Association of People with Physical Disabilities, as well as by offering fair working conditions to its dozens of workers, who have enjoyed working for the company for many years.
Turnover: €2.2 million
Staff: 45
Jean-François and Darja Flogny offer adventure in Koli
Koli Companies Oy (registered in 2010), Koli Active Oy (registered in 2012) and Meanwhile in The North Oy (registered in 2016) are three companies established by the entrepreneur couple Darja and Jean-François Flogny and operating in Koli, North Karelia. Some of the operations were bought and developed through acquisitions, and some were started from scratch. The first company is a restaurant called Kolin Ryynänen, serving dishes which are now popular in the area and its own locally brewed beer and cider, as well as selling adventures. The award-winning cider is made from North Karelian apples. The second company, Koli Active Oy, focuses on activities and equipment hire, and the third company promotes the Koli travel brand abroad. Jean-François and Darja are passionate about bringing quality services to Koli. The Russian-French entrepreneur couple started its business career by buying Kolin Ryynänen, originally built in 1938 as a shop and house by local teacher Antti Ryynänen. The Flognys are truly diverse entrepreneurs who invest in improving their local area with love. Darja Flogny is a member of the board of the Koli Tourism Association and promotes the development of tourism throughout North Karelia and boldly raises the challenges of entrepreneurship in remote areas. Over time, Flognys have become one of the largest employers in the Koli region, boldly recruiting foreign labor to North Karelia. The multilingual and international team is what Flognys think is their trump in entrepreneurship.
Koli Companies, turnover €800,000, staff: 8 permanent employees and 30 during tourist season
Koli Active, turnover €250,000, staff: 3
Meanwhile in The North, turnover: €48,000, no employees
Alexander Ivaine provides the services of the future digitally
IGL Technologies, registered in 2010, is a Tampere-based programming company that specializes in delivering digital change. Alexander Ivaine is the owner of a start-up focusing on smart urban design, and he operates in an important sector that represents modern technology and environmental friendliness.
He is a member of Finland's largest immigrant group: people whose families have moved from Russia. The entrepreneurs have grown up, studied and settled down in Finland. Ivaine grew up in Hervanta and studied at the technical university. He got his product idea when he was a student: he hated the idea of going out in the sub-zero temperatures to plug his car in to warm it up for the following morning. The natural result was eTolppa, an app-controlled heating socket, and the eParking solution, which save the user electricity and are kind to nature.
Turnover: €1.2 million, staff: 10
Winner to receive €5,000, finalists to receive certificates
The winner will receive a €5,000 prize from the insurer Elo.
The jury's task is to make a difficult choice between three finalists with very different businesses of various sizes. The members of the jury are: Ali Giray, chair of the Suomen Yrittäjät migrant entrepreneur network; the 2019 winner Faisa Egge; Marko Hara, a director at the employment pension company Elo; and Petri Salminen, chair of the board of Suomen Yrittäjät.
Contact person
Network Manager Aicha Manai, Suomen Yrittäjät, +358 44 555 3220, aicha.manai(at)yrittajat.fi