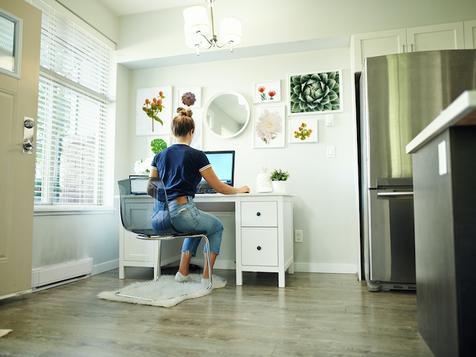 Microsoft provides SMEs a free tool for remote working
In cooperation with Elisa and Suomen Yrittäjät, Microsoft provides SMEs a free tool for remote working at this exceptional time.
To overcome the corona crisis Microsoft, Suomen Yrittäjät and Elisa, a nationwide business partner of Suomen Yrittäjät, are offering the Microsoft Teams solution to SMEs free of charge. Microsoft Teams is available to SMEs for free for six months.
– As a business customer, you can get the benefit either by contacting your Elisa contact person, Elisa Sales Service team on +358 800 04411 or by making an online request (form in Finnish), advises Nora Airas, who is in charge of Yrittäjät Cooperation at Elisa.
Be sure to ask about fees that might accure if you are adviced on how to install and use the service.
Start working remotely – The Show Must Go On!
The Microsoft Teams solution helps you work remotely. The solution provides a collaborative environment for things like instant messaging, video calling, meetings, file sharing and editing.
– In these extraordinary times, many companies have a fundamental goal of ensuring the well-being of their employees. At the same time, doing business must continue – the show must go on – so to say. That is why we want to make technology more easily accessible to SMEs – so you can continue working swimmingly, says Jussi Tolvanen, CEO of Microsoft Oy.
– We are grateful for this contribution from Microsoft and Elisa to support SMEs. It is the small companies that are hit hardest by the corona crisis. Any help is now most appreciated. It is also good to remember that everyone can help entrepreneurs with their daily choices. How, you ask? Check out our newly established Facebook group that is meant for SMEs to promote their business, get legal advice and peer support, says Taru Jussila, Communications Director at Suomen Yrittäjät.