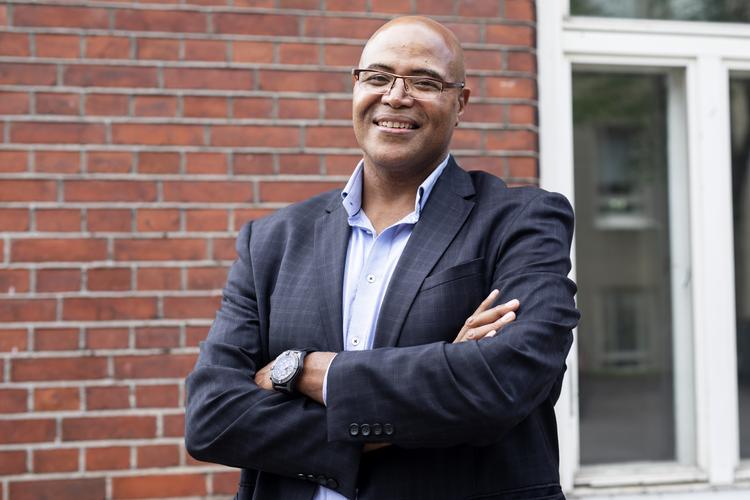 Networks support entrepreneurs – Reggie Rusan: It is more important to build relationships than to sell in Finland
Few people can manage life or business alone. To balance working life, it is good to have other circles as well. Different types of networks feed different needs. That is why it is worthwhile to focus on networks.
Networks are important for entrepreneurs. They offer peer support, advice and instruction, a professional reference group, new perspectives for business and of course possible customers, partnerships and recruits.
Yrittäjä magazine interviewed three entrepreneurs who discussed their own networks and the benefits they have received from them. This article has been published in Yrittäjä magazine 03/2019.
Finnish networks are close-knit – in both good and bad
American-born Reggie Rusan lived a life full of travel as his work in the management of Kone's international IT department took him around the world for 15 years. He knows people from all around the world. He has lived in London and Brussels. However, these networks did not help when he started to look for work in Finland.
"I had an international career and I travelled 40 to 50 percent of the time. I stopped that when my wife told me that my son was looking for me in the iPad in the living room. We were also told by the day care staff that my son's behaviour changed whenever I was away from home. I thought that I could be off work for a couple of years and that I would ultimately find work, because I have a lot of know-how and expertise in IT management. I was wrong," Rusan says.
In Finland, he had to start from zero. No one would reply to work applications. Experience taught him the importance of networks in Finland.
"In a small country there are a lot of natural networks which begin to form already at school. Networks are close-knit and Finns do not necessarily feel the need to expand their networks, so getting into these networks – especially without knowing the language – is challenging," Rusan explains.
"Management positions in Finland are often given to people within a specific circle. If you are not from the well-known Nokia circle, you are an outsider. My issue was also that I had often had to say 'no' to many Finnish companies that tried to sell me their services during my career at Kone, because these businesses were not able to serve Kone on a global scale," Rusan describes.
Benefits of helping out with a move
Rusan decided to start his own company. With his business partner, his company SimpleTec Solutions sells data protection services and outsourced technology and data management services as well as services to reach GDPR compliance.
At the start of his entrepreneurship journey, Rusan's skills in networking acquired during his years abroad came in handy. Ultimately his networks began to form through simple channels. His first client was his neighbour in Espoo.
Rusan also helped with a move through the Shortcut network, which helps immigrants to get a hold of the start-up field in Helsinki, to start companies or to find jobs in them.
The invitation to come help with the move came from an acquaintance in the KONE Corporation Centennial Foundation.
A partnership that started with carrying furniture gave Rusan's business a helpful push forward. Shortcut moved to the Maria 1.0. business hub where Rusan began to give free GDPR lectures together with bigger companies, such as Mäkitalo Attorneys. Through this, his networks quickly grew.
Rusan also joined the British Commonwealth Chamber of Commerce of Finland and an English-speaking business network, which he became the chair of. He is also active in the immigrant network of the Federation of Finnish Enterprises as well as many other communities.
It is not difficult, but it takes time
Rusan enjoys networking and is happy to attend events. He says that opportunities for networking come every day.
"Finns may not be the best at marketing products, but there are a lot of events about almost any topic and they are promoted a lot. It is quite easy and affordable to organise your own events as well. There are also sauna and sports clubs that you can try to join," Rusan explains.
Going to events takes time, but it is worth it. Finns may feel that chatting is unnecessary or insignificant, but Rusan encourages discussion despite this. You can learn from others and develop with them.
Finns may not see silence as a problem, but for an American, silence can be awkward.
"When we ask, 'how are you?' it is a habit, but we are also genuinely interested to know. In a discussion you can try to find out what you have in common. You never know what it can lead to. People want to know who you are and why you would be a good addition to their network, and to bring added value, which is the core of networking."
"It is not about selling yourself, it is about reciprocal help. You can introduce people to each other and leave the rest to them," Rusan says.
Rusan even claims that in Finland, networking is more important than selling. Rusan points out an interesting detail, which he has noticed with his foreign business acquaintances. Finns think they are straight to the point and matter of fact, but this is not necessarily so.
"One of my friends who has lived in Finland for a long time told me when I started my business that you cannot really sell here. That has to be stopped and you should focus on building relationships 200 percent. I think that Finns are like coconuts: hard on the outside and soft on the inside. You can get through the hard shell when you look for connections and show genuine interest," Rusan explains.
Elina Hakola
elina.hakola (at) yrittajat.fi