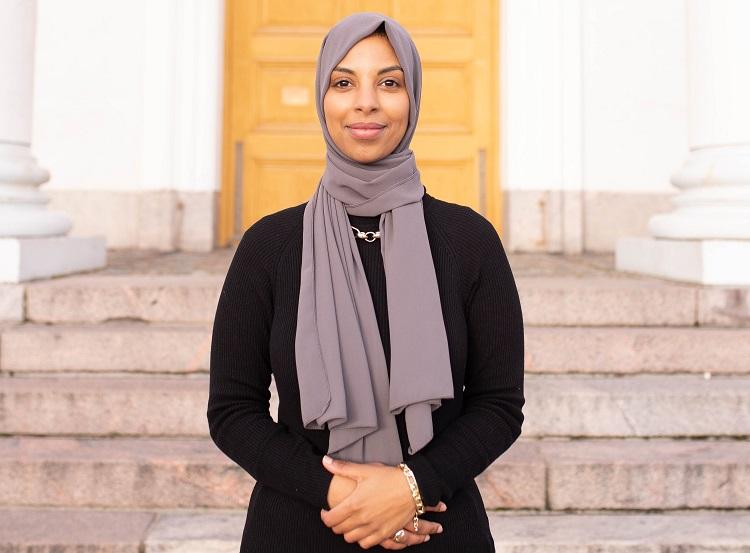 New health and social care sector entrepreneur Fadumo Ali is challenging prejudices and wants to improve nurses' working conditions — "I won't be turned into cheap labour"
It is difficult for a small and new health and social care entrepreneur to win tenders in the sector, but Fadumo Ali also has to tackle prejudice, as her name does not sound Finnish
When Fadumo Ali said in March that she was quitting her job as a nurse in August and starting her own business, people told her she was crazy. Her company, Hoiwa, is an agency that provides nurses to different healthcare and medical treatment units and designs improvements to the service level of home-based care.
"I personally was extremely motivated, but a lot of people said I should return to my old job if things didn't work out," Ali says.
The early days as a business owner were not easy, particularly as a small and new entrepreneur in the health and social care sector. Ali is a single mother of four and also beginning studies to become a diabetes nurse.
"The timetable is a challenge, but I have to strike while the iron is hot now that my business has got off to a good start. I want to gain additional qualifications now, when I'm 34, not later," Ali says.
Prejudices and small circles
Her company was in high demand right from the start, as there was an acute need for nurses in the spring. That demand levelled off in the summer and nurses went elsewhere for summer work. In the autumn, the company has had to ramp its operations up again. As a small operator, it is difficult to gain a position as a recognized subcontractor.
One of Hoiwa's first subcontracting agreements was bad, too.
"I won't be turned into cheap labour. I went to talk to the client face to face and negotiated all of my terms into the contract," Ali says.
Ali has lived in Finland since early childhood, for over 30 years, and so speaks Finnish. Nevertheless, she still faces the assumption that she will be a cheap provider, on top of all the other prejudices. When a business owner has a non-Finnish name, there may be an assumption that the firm operates in the grey economy, even if the owner has honoured all obligations diligently.
Ali did not manage to open a business account with the first bank she talked to, but was never told why she was unsuitable as a business customer. She has a good credit score with no defaults.
Her language skills have also been tested.
"They want to see if I can say and understand everything. The assumption is that I don't speak Finnish and that I can't stick up for myself. Those assumptions usually evaporate when I meet a client in person and people get to know me. I have a strong personality and I'm a straight shooter.
"I've also encouraged my employees to give me feedback about how they're coping and how they're being treated. I then pass that feedback on," Ali says.
Motivation for the business owner and the nurses
Working as a nurse is hard enough without unnecessary prejudices. Ali previously worked as a telephone adviser in a public health centre that was short five nurses. In the spring, she answered calls about coronavirus. As a token of its gratitude for their work, the municipality ordered pizza, which the nurses felt was more of a joke than anything else.
As an entrepreneur, Ali wants to offer nurses the best jobs in the sector. When she offers nurses shifts in the health service, her influence is limited, but in home-based care she can try to improve working conditions, offer shorter shifts and pay better money.
"I was really close to dropping out of college because so many nurses told me I should choose something else while I was still young. I met a lot of tired, frustrated people. My own work changed over 13 years into more of a telephone operator," Ali says.
As a nurse and future diabetes nurse, Ali wants to motivate people towards better habits, so they can live a better quality life with diabetes, for example. She has experienced diabetes while pregnant, which scared her, but she learnt that this lifestyle disease can be treated through changes to everyday life under the direction of a motivating nurse.
Ali plans to offer her own employees work welfare webinars. She has successfully used a social media campaign to raise her profile and recruit more nurses. Her team has included a part-time recruiter and two programmers.
"I've done a lot myself and grown along with the process," Ali says.
Elina Hakola
elina.hakola (at) yrittajat.fi
Photo: Photosbybleumonde