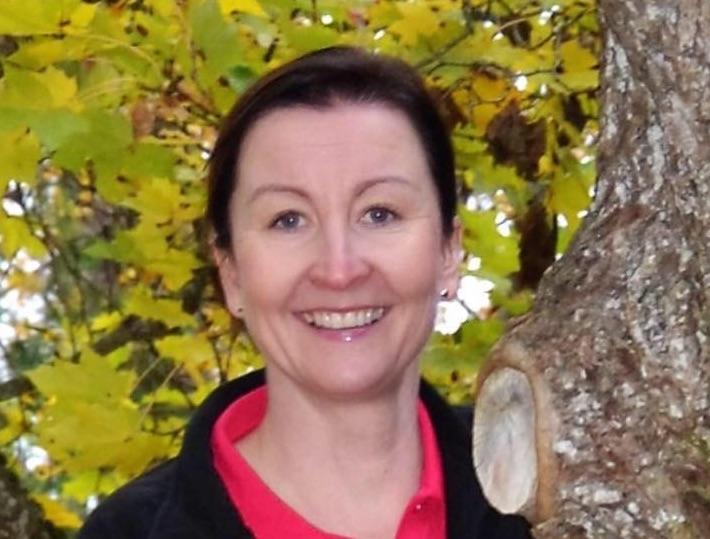 Physiotherapist starts her own company and shortens her working week: "I haven't felt the need for long holidays"
Physiotherapist Jaana Koskinen has been successful running her own business in a way many others have not. She works four days a week and less than eight hours a day.
Jaana Koskinen, who runs the Kotokunto company, makes house calls, serving her primarily elderly clientele. She started working for herself in 2010 because she wanted to improve her income and working hours.
"The ability to manage my working time based on cooperation with clients and my own preferences got me to start my own business. At the moment, my profession's income level means that salaries are unreasonably low in relation to the responsibility. As an entrepreneur, I can largely decide my price level myself."
Jaana says that she is now earning enough.
"This is no goldmine, but I've been able work less and still get by, even with a family to support."
Jaana soon realized after she started working for herself that she no longer needed to slave away from morning to night.
"As an entrepreneur, my working time is flexible. Because I can get by with less work, I have time for the other things in my life. Other activities have grown up around work. My goal as an entrepreneur has never been constant growth but being able to make a living."
Working time in line with clients' wishes
Jaana typically works from Monday to Thursday between ten and five. Sometimes she finishes earlier.
"I work six to seven hours a day. Sometimes my day will be longer because of travel, if I have to visit a client on the other side of town," says Jaana, who lives in Helsinki.
On Fridays Jaana works remotely, catching up with some admin.
"Client feedback and evaluations are part of this job, for example. They take me about two or three hours of a Friday. They are included in the time that clients pay for."
Survey: More than one in five work over 50 hours a week
In a new survey of single-person businesses, about half the respondents reported working an average of more than 40 hours a week. The rate is higher among single-person business owners who work full-time: 58%. Twenty-three per cent of respondents said they worked more than 50 hours a week. Among full-time single-person business owners, this figure was 27%.
Jaana Koskinen's working hours are mostly based on her clients' preferences and needs.
"My company's target group consists of pensioners who live at home and have a number of conditions. That means I don't start working early in the morning or keep going late at night. Instead, I work when my clients are up and about.
"Flexibility is part of this job. Together, we find a time that suits the client best. With people with memory disorders, in particular, it's important to think about the time of day at which their activity level allows us to work together best. For many Alzheimer's patients, mornings can be very difficult, as their medication hasn't taken effect yet."
Flexible working hours have meant that Jaana has been able to make her daily life easier.
"I recover from my work well. I haven't taken any long holidays, because I don't feel the need for them."
She points out that she would not make enough to get by if she were working the same number of hours as she presently does in a salaried job.
"As a physiotherapist, you'd be left with very little if you cut your working hours by 20%. Especially in the Helsinki region, where living costs are high."
Every three years, Suomen Yrittäjät conducts a Survey of Single-Person Businesses among its members who run single-person businesses.You can read the results of the 2019 survey in Finnish here.
Photo: Jaana Koskinen's album
Pauli Reinikainen
pauli.reinikainen (at) yrittajat.fi