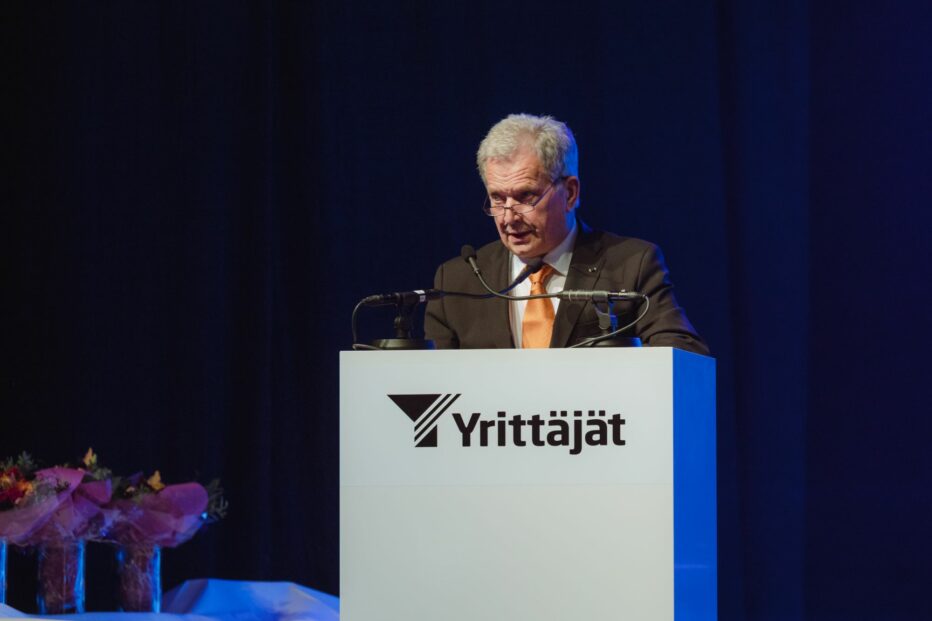 President Niinistö's message for Entrepreneurs' Day
The President of the Republic, Sauli Niinistö, writes in his message for Entrepreneurs' Day, 5 September, that the future of Finland is in business owners' hands.
"The stories of more than 360,000 Finnish business owners contain a vast store of grit and perseverance. The desire to grow and provide jobs, to create welfare for Finland," President Sauli Niinistö writes.
President Niinistö continues by touching on business owners' concern for the future.
"Inflation has been rampant for a long time, interest rates have risen and decreased demand is seen in order books. Challenging times are upon us after some unprecedented years."
President Niinistö says that incentives for growth are needed now more than ever.
"A lot of concern has been voiced about the availability of skilled labour. And structures must not be the brake on employment. In a time when the rewarding of diligence should be clear. In addition, we must be able to keep attracting even more investments to Finland to ensure that we can thrive in economic competition."
At the end of his message, President Niinistö wishes all business owners success.
"The future of Finland is in your hands. A risk taker has earned their spurs," the President concludes.
Are you a Suomen Yrittäjät member yet? Read more about member benefits and advantages!