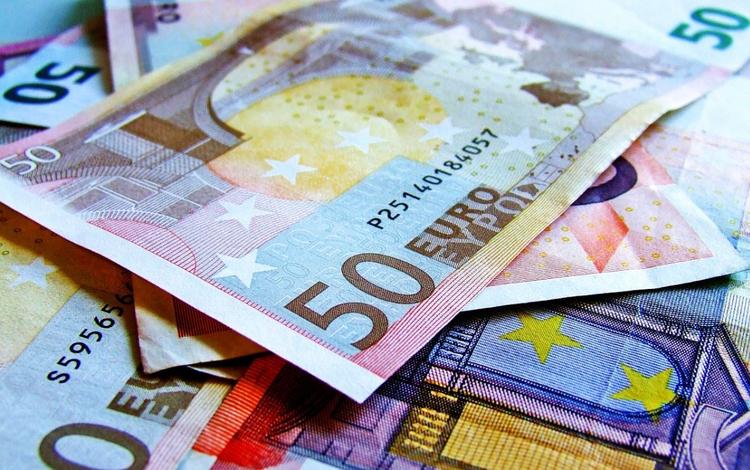 Running your own business? Here's how to apply for business support in the coronavirus crisis – "The instructions have changed constantly. Hopefully this is now the way to do things"
"Entrepreneurs have been very confused about the channels to use to apply for these forms of funding," says Petri Malinen, an economist at Suomen Yrittäjät.
The Finnish government has promised direct support of €1 billion for Finnish businesses during the coronavirus crisis. Of this, €700 million is aimed at assistance awarded by Business Finland and €300 million at assistance awarded by the ELY centres (Centres for Economic Development, Transport and the Environment). To receive any of these forms of support, a business must be in good standing and viable.
Read more here.
ELY centres fund businesses which employ 1–5 people
The ELY centres can grant funding to small businesses in all sectors except for farming, fishing, forestry and agricultural product processing. Businesses run by more than one entrepreneur can also apply, even if they do not have any employees.
Businesses can apply for funding from the ELY centres regardless of the type of business entity. You can access online services here.
If you run a business employing between one and five people and you've already applied for Business Finland funding, that is where your application will be processed. It will not be transferred to an ELY centre.
The ELY centres give direct financial support, not loans. That means you do not need to pay it back.
Malinen says, "Entrepreneurs have been very confused about the channels to use to apply for these forms of funding, and no wonder, as the instructions have changed constantly. Hopefully this is now the way to do things from here on in."
Situation analysis and development support
You can apply for support from an ELY centre to fund situation analyses and planning, and development projects, in your business.
A situation analysis might mean planning your business's operations and new business activities, as well as re-organizing operations.
The assistance can be up to 80% of the calculated costs, but no more than €10,000. You may receive up to 70% of it as an advance.
For example, you can receive assistance for salary expenses, which are calculated using a constant sum of €2,000, and for indirect costs, which are calculated at no more than 50% of salary expenses.
You can also apply to an ELY centre for larger development projects which improve the company's opportunities during market and production disruption and after the coronavirus crisis. These may include business redirection, developing a subcontractor network, re-organizing production, developing products and services, or strengthening skills.
Read more (in Finnish): ELY-avustuksen haku käynnistyi – Yrittäjä testasi: "Epäolennaisia kysymyksiä liikevaihtoarvioista sekä arviota viennin määrästä vuosien päähän"
The amount of the assistance will be 80% of calculated costs and no more than €100,000 in proportion to the size of your business.
Approved costs may include actual salaries, external services up to €60,000, raw materials and semi-manufactured goods for product development, and costs calculated on the basis of salaries up to 50%.
Malinen says, "This development assistance is justified in a changing operating environment, but for many companies, funding 20% of projects themselves is a big challenge right now."
Sole entrepreneurs supported by municipalities
If you are a sole entrepreneur (for example, toiminimi), you should first apply to your municipality for support ("toimintatuki", operating support). You could receive €2,000.
Applications have not yet opened, but the Ministry of Employment and the Economy believes they will open within a couple of weeks. The municipalities will provide information when applications open.
In addition, sole entrepreneurs can apply for the enhanced unemployment benefit for which entrepreneurs will be eligible. The operating support will be taken into account when applying for unemployment benefit.
Read more: €2,000 coronavirus support for sole entrepreneurs – applications to open as soon as possible
Business Finland offers development support for companies with 6–250 employees
Business Finland has opened two new funding channels because of the coronavirus situation. They are intended for small and medium-sized enterprises (SMEs) in Finland employing 6–250 people, that is, mid-cap companies that are either limited liability companies (OY), public limited liability companies (OYJ), limited partnerships (KY), partnerships (AY) or cooperatives (osk.).
The Ministry of Employment and the Economy says that if a small business with 1–5 employees applied to Business Finland for funding before 27 March 2020, then Business Finland will process that application as usual. If you applied for funding for your small business after that date, your application will be forwarded to an ELY centre.
The Business Finland funding is development support, and businesses must match it with 20% of their own funding for the project. There are two kinds of funding: one for preliminary projections and the other for development. You cannot apply for both at the same time.
You can access Business Finland online services here.
Many options for development
Your company can use the funding to investigate, plan and implement new developments, such as new products and services which aim to prevent and repair market and production disruption caused by the coronavirus epidemic.
Business Finland lists the following examples of how funding can be used on its site. The methods may include partnership and subcontractor chains, or re-organizing work or production.
"Business Finland has been processing applications well, but the fear is that waiting times will increase because of the high volume," Malinen says.
The Business Finland website says the organization cannot presently estimate how long it will take to process funding applications.
This Business Finland funding is direct financial support, not loans. That means you do not need to pay it back.
As of 30 March, Business Finland had received over 12,000 funding applications from companies.
Watch a video about how to fill the application (in Finnish)
Finnvera guarantees loans up to 80%
As well as giving direct support, the Finnish state is also guaranteeing bank loans to businesses. This form of funding suits businesses that have a bank credit line. For a loan to be possible, your business and its operations must be on a healthy basis.
The sudden need for funding must be because of the current crisis. In other words, this abnormal situation does not open up financing opportunities for companies that were not creditworthy before the crisis.
Contact your bank, which, if it issues the loan, will have 80% of the sum guaranteed by Finnvera. Guarantees for loans of up to €1 million may be provided with fast processing.
The government is proposing this change to parliament in April, but no precise timeline is known.
"Unfortunately, both Finnvera and the banks are very busy right now, so entrepreneurs should be active and expect to wait several weeks," Malinen says.
Elina Hakola
elina.hakola (at) yrittajat.fi
Muita kiinnostavia aiheita