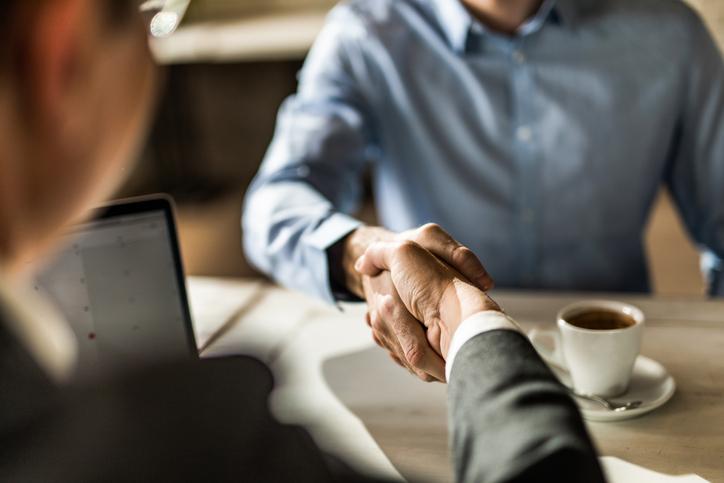 SME barometer: Finance available, even during the crisis — Finnvera also offers direct loans
The SME barometer shows that business finance has remained at a good level, in spite of the coronavirus crisis. In addition to its guarantees, Finnvera has since 14 September been offering a loan for coronavirus crisis needs.
The difficulties caused by the coronavirus crisis were seen in a doubling of the share of small and medium enterprises (SMEs) applying for working capital loans, compared to the last SME barometer. Twice a year, Suomen Yrittäjät, Finnvera and the Ministry of Employment and the Economy publish the SME barometer, which indicates what SMEs expect from the coming 12 months. A total of 5,100 SME representatives responded to the survey.
The share of companies that had drawn down business finance in the past 12 months rose by seven percentage points from the barometer at the start of the year, which businesses responded to in December–January. Now, 32% of businesses said they had drawn down external business finance in the last 12 months. Only 5% of businesses said they had applied for finance but been denied it, which showed that the availability of finance has remained good.
Twelve per cent of respondents said they had not applied for finance because the collateral requirements were too strict. Around a fifth of businesses said the high cost of borrowing kept them from applying for finance.
Demand for Finnvera's SME financing rose significantly in the first six months of the year.
Juuso Heinilä, Executive Vice President at Finnvera, says, "We issued a total of €926 million in loans and guarantees to Finnish businesses, which was 115% more than the same period last year."
Because of the exceptional spring, SMEs' cash flow has deteriorated significantly since the start of the year. In this barometer, 19% of businesses said they had difficulties paying their bills during the previous three months.
Petri Malinen, an economist at Suomen Yrittäjät, says, "What makes the situation difficult is that businesses' cash flow situation, which is already stretched, makes it impossible for them to prepare for a possible second wave of COVID-19."
New Finnvera finance products for coronavirus crisis needs — working capital loan for when a bank will not lend
"Finnvera has made provisions to secure the availability of finance for viable businesses at all stages of the crisis and during reconstruction of the economy," Juuso Heinilä says. "Finnvera is complementing the offering of the markets with its own loan products at the end of the year."
Finnvera has since 14 September been offering a new loan for coronavirus crisis needs.
On certain conditions, a business can also apply for a working capital loan directly from Finnvera, if the banks will not lend to the business. The loan cannot be used to pay off existing debts. The business must have at least one official financial statement.
Mirva Salenius, Head of Product Portfolio Management at Finnvera, says, "In the coronavirus crisis, businesses have a variety of financing needs, and we try to respond to them to help as many Finnish businesses as possible survive the coronavirus crisis."
Finnvera requires that the business's operations were profitable before the coronavirus crisis and that it has enough capacity to pay its debts.
"We require a certain amount of collateral, but we don't have the same requirements as the banks," Salenius says. "We are not a collateral-based lender; instead, we take risks based on the risk analysis done when examining businesses in detail."
New: export guarantees for exports to Western industrialized nations
A company can speed up its loan application by submitting its financial statement to the Patent and Registration Office (PRH) before applying to Finnvera.
"I'd advise businesses to deliver their last official financial statement to the PRH before applying to us. That means we can quickly analyse the financial statement ourselves," Salenius says. "It means that your application will go through our project processing stage faster. However, you can still submit your financial statement as an attachment to your application. Another thing is that the better you prepare your application and attach profit and finance plans to your application, the smoother the whole process will be."
In addition, Finnvera junior loan financing makes it possible to strengthen businesses' suitability as borrowers. Finnvera, a specialized financier and export guarantor, is now also providing guarantees for exports to Western industrialized countries, which it does not usually do.
Riikka Koskenranta
riikka.koskenranta(at)yrittajat.fi