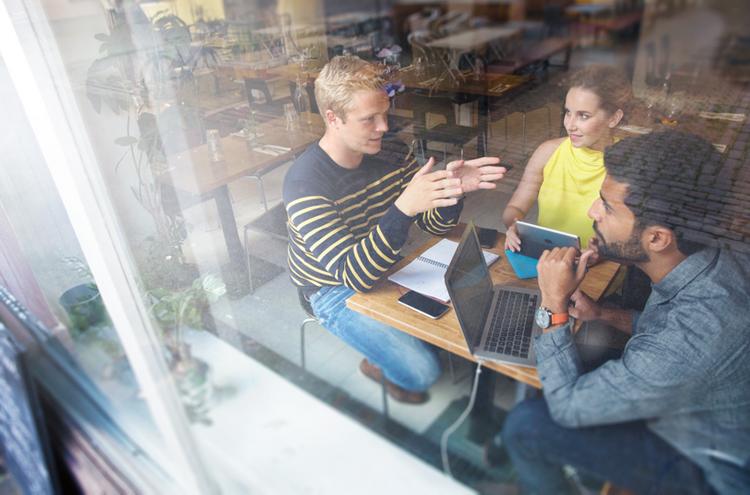 Suomen Yrittäjät and NewCo start a peer support programme for business owners
Are you already an entrepreneur in Finland, but would still like to improve your skills and get support? Come join our Peer support programme, which consists of four peer support meetings and three webinars which you can watch at your own convenience.
This programme is for business owners who have started their own companies and need peer support and useful information about running a business.
Peer support meetings
When: Tuesdays, 10:00-12:00
12/3 More information coming soon
19/3 More information coming soon
26/3 More information coming soon
2/4 More information coming soon
Where: Suomen Yrittäjät office, Mannerheimintie 76 A, 3rd floor, 00101 Helsinki
Webinars – you'll get a webinar link later after each peer support meeting
a. Webinar: Basics of paying and filing taxes in Finland for new entrepreneurs
The webinar aims to introduce you to the basics of starting a business in Finland and of tax registration, payment and notification duties to the Finnish Tax Administration. In the webinar we'll also talk about the typical types of companies in Finland and how these busi-nesses are generally taxed. There will also be a brief introduction to income tax, Value Added Tax and the taxes and payments that employers have to deduct.
Speaker: Sanna Linna-Aro from Suomen Yrittäjät.
b. Webinar: Entrepreneur on (Social) Media 101
In this webinar you'll learn the basics of social media channels in Finland: what to do and not to do on social media. You will also learn a little about local Finnish media, how to con-tact local media and how to write a press release.
Speaker: Eeva Ketvel from Suomen Yrittäjät.
c. Webinar: Digital Marketing 101 – How to make your voice heard online
This webinar aims to introduce you to the basics of digital marketing. Whether you have a restaurant business or tech start-up, the basic principles of digital marketing are the same. The internet is a large environment where anyone's voice can be heard, but there are some things that you can do to make yours reach more people. We'll talk about the digital environment in general, websites and social media. We'll define the basic principles of how to communicate in both channels in a user-friendly way. Also, we'll take a quick look at website statistics and decision making. To finish, we think about how to put these things into practice and how you can find your own way to communicate online.
Speaker: Arttu Talvela from Suomen Yrittäjät.
Register here before 7/3.
In cooperation with NewCo Helsinki.
Muita kiinnostavia aiheita