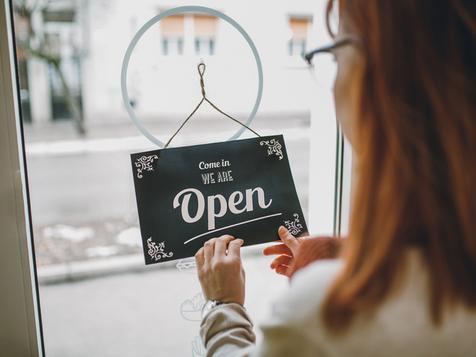 Suomen Yrittäjät: Businesses must be compensated quickly for losses and worst pandemic areas must be focus of vaccinations
On Thursday, the Finnish government announced new restrictions to tackle the coronavirus crisis. Mikael Pentikäinen, President and CEO of Suomen Yrittäjät, says, "Many businesses are close to breaking point. When businesses are forced to shut, the business owners should be compensated quickly."
"Vaccinations need to happen more quickly and they need to be focused first on areas where the disease is at its worst," Mikael Pentikäinen says.
"We have to obliterate the pandemic. It is also in entrepreneurs' and businesses' interest to stop the disease getting out of hand. We do not question the health authorities' assessments of the situation," he says.
"The government should bear responsibility for helping businesses. The tool to do this must be a third round of business cost subsidy, used to the full, because preparing new forms of support will inevitably take a long time."
Suomen Yrittäjät thinks that businesses should only have to show a drop in turnover of 20% to qualify for forms of support. The minimum amount of support paid should be €1,000. The organization thinks that the 'company's contribution', or proportion of turnover for which a business's support is not calculated, should be reduced from the current 30% to 10%. In the current situation, all sector-specific turnover criteria should be removed completely. New businesses should also be helped.
"The support must be paid to business owners as soon as possible, no later than the end of March. That is possible if the support period ends on 31 January.
Redundancy and lay-off processes should be accelerated at once
In the opinion of Suomen Yrittäjät, if businesses are closed, the reasons for doing so should be made public. Otherwise, there will be little public approval for the closures. The power of the regions to make decisions as they deem necessary is also essential.
"The situation is very different around the country. That is why measures also need to be regional and communication needs to be clear. So far, communication hasn't been clear enough," Pentikäinen says.
Suomen Yrittäjät also calls for shorter redundancy and lay-off negotiation periods.
"The legislation should be amended and the labour relations parties need to quickly agree on speeding up redundancy and lay-off negotiations, as they did in 2020. They are unreasonably long for the current climate and make retaining jobs and saving businesses more difficult," Pentikäinen says.
"I also call on the Tax Administration and employment pension funds to provide payment plans and not force businesses into liquidation in the current situation."
Further information:
President and CEO Mikael Pentikäinen, Suomen Yrittäjät, tel. 040 504 1944, mikael.pentikainen@yrittajat.fi
Muita kiinnostavia aiheita