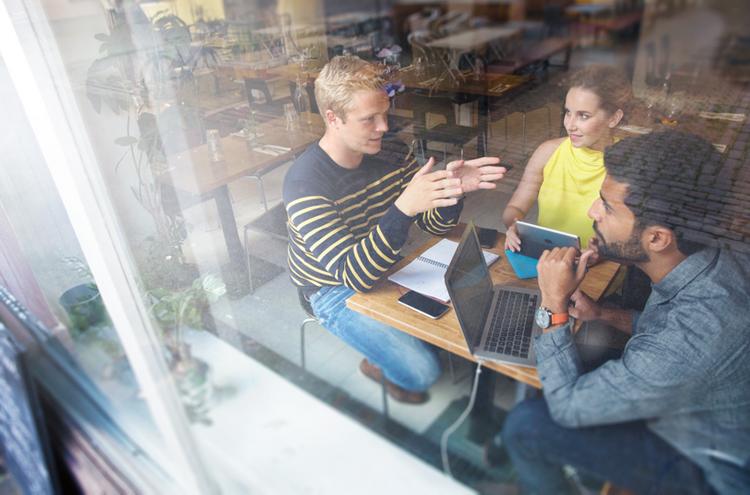 Suomen Yrittäjät supports immigrants' entrepreneurial growth
Immigrants and people who work with them will get to have their voice heard at Business Unplugged in Turku and Helsinki, events run by Suomen Yrittäjät, the Finnish entrepreneurial organization. The board of Suomen Yrittäjät has also decided to set up an immigrant entrepreneur network.
The number of foreign nationals in Finland has doubled since the start of the 21st century. In 2017, there were just under 250,000 people from other countries living in Finland, which is 4.5% of the population. The number appears to be growing. Many of them make a living for themselves and their families as by running small businesses.

That is why the board of Suomen Yrittäjät decided, on Tuesday 30 October, to set up an immigrant entrepreneur network in its organization. The network will help the organization to support immigrants to Finland who are already entrepreneurs when they arrive or who set up businesses in Finland.

Suomen Yrittäjät will offer support to immigrant entrepreneurs even before the network gets up and running: the Business Unplugged events will take place in Helsinki and Turku for immigrants and people who work with them. Business Unplugged Turku will take place in the Turku Fair Center on 8 November and Business Unplugged Helsinki will take place in Tennispalatsi on 15 November.

"People can hear interesting stories from immigrant entrepreneurs and take part in hands-on workshops," Kaisu Keisala-Kaseja, the immigrant entrepreneurship coordinator at Suomen Yrittäjät, says.

Help for teachers on entrepreneurship training for immigrants

One of the workshops is dedicated to teachers who work with immigrants, and participants will talk about responsible, impactful business entreneurship training for immigrants.

"How can I excite my students and get them thinking about entrepreneurship? How can I make sure students who are starting their own businesses have enough support and access to networks?" Kaisu Keisala-Kaseja says, summing up many teachers' thoughts.

"We'll try to answer these questions in the workshop."

In the Vapaus unelmoida ("freedom to dream") workshop, participants will discuss educational and working life structures and how they look and feel to immigrant.

"We're going to shine a light on those invisible norms, boundaries and even obstacles immigrants face in education and on their career paths," Kaisu says.

In addition, the programme features two hands-on workshops in English about service design for entrepreneurs and people interested in entrepreneurship.

For further information, please contact:
immigrant entrepreneurship coordinator Kaisu Keisala-Kaseja, tel. 050 326 9313, kaisu.keisala-kaseja@yrittajat.fi