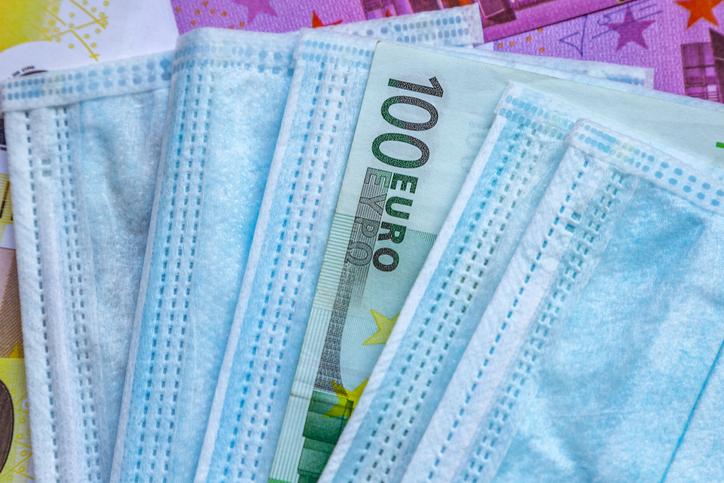 Worth applying for Business Cost Support II if you meet the criteria — Business Cost Support III should be prepared quickly, as businesses are doing worse
Applications for the second round of business cost support have been open for about four weeks. The Suomen Yrittäjät chief economist says that statistics and rejection reasons for the support show that round three of the support should better consider businesses' cost structures and operational nature.
Mika Kuismanen, Chief Economist at Yrittäjät, encourages all business owners whose turnover has fallen by the required 30% to apply for the support. The business owner should also be able to show that the drop was due to the COVID-19 pandemic.
Kuismanen says, "If your turnover has fallen enough, you should then look at whether there are enough costs that the business hasn't been able to reduce. If that's the case, you should definitely apply for the support."
Suomen Yrittäjät thinks that the State Treasury has processed applications well. The State Treasury's average processing time is around 56 hours. Applications are processed individually, meaning processing times can vary.
Businesses have started applying for business cost subsidy in moderate numbers. As of 14 January, around 8,870 business owners had applied for the support, of which 71% had been rejected. Support had been granted to 1,720 businesses to a total of €40.7 million.
Kuismanen says, "The large number of rejections is due to the conditions of the second round of business cost support. This is regardless of the fact that they are better than in the first round."
Half of the rejections are because the decline in turnover was less than the required 30%. In addition, 25% of the rejections were because the support would have been less than the minimum €2,000.
"This shows yet again how different the cost structures are in companies in different sectors. Now it has definitely become clear that companies whose operations have been paused because of the pandemic limitations do not necessarily have enough costs, even if their turnover has fallen enough. That means they aren't eligible for the support," Mika Kuismanen says.
Suomen Yrittäjät: Preparations for Business Cost Subsidy III must be speeded up — businesses' situations have deteriorated since mid-October due to the second wave of COVID-19
The coronavirus pandemic and the related restrictions will continue for a long time and have an impact on operating conditions in many sectors.
In Mika Kuismanen's opinion, the required drop in turnover of 30% is unreasonably large given that the pandemic is continuing.
"The situation for businesses has undoubtedly taken a turn for the worse since mid-October, and November–January are going to be weak months because of the second wave of the pandemic. For this reason, the third round of business cost support needs to be speeded up and launched as soon as possible."
Suomen Yrittäjät thinks that the months considered in applications should be November, December and January.
There is as yet no firm information on the timetable for Business Cost Support III. However, government ministries have already started working on the third round of the support. Minister of Economic Affairs Mika Lintilä confirmed this on 3 December in a webinar dedicated to a report on the future of the retail sector.
New businesses, which have coped until now thanks to a healthy balance sheet, are now also facing difficulties.
"In addition, there are clearly viable businesses that have chronic problems because of the restrictions," Mika Kuismanen says. This is why we think the turnover reduction condition for Business Cost Support III should be 20% and the minimum support sum of €2,000 should be eliminated."
Suomen Yrittäjät thinks that the number of acceptable expenses should be further increased.
"There's reason to consider including holiday bonuses and indirect employee costs in addition to basic salaries."
Cost structures and businesses' power to influence them vary from one business to the next. In Mika Kuismanen's opinion, coronavirus supports should better consider the nature of businesses' operations.
Test out the business cost subsidy calculator ("counter") at https://www.valtiokonttori.fi/en/service/business-cost-support/#counter
Janne Ylinen, chair of the Suomen Yrittäjät Retail and Services Committee and CEO of Halpa-Halli commented in December on yrittajat.fi on how business cost subsidy did not take account of different sectors. Many retail sector operators have specific features that cannot be generalized.
Riikka Koskenranta
riikka.koskenranta(at)yrittajat.fi
Muita kiinnostavia aiheita