Legal counselling for members
Worries or concerns about your business? As a member of Suomen Yrittäjät, you will not be alone with your concerns: almost one hundred Suomen Yrittäjät specialists are here to help and are just a phone call away. Don't hesitate to get in touch!
For example, ask them about employment legislation, taxation, customer complaints, misleading marketing, data projection and other questions related to your business. We will help you with professional expertise.
Our legal advice experts can answer your calls at 09 229 222 on weekdays from 08:00 to 18:00. Please provide your member number when you call. Unfortunately, we cannot answer questions sent by email.
We have a large membership, and members contact our counselling service tens of thousands of times a year. Because of the high level of calls, you may occasionally have to hold, so set some time aside for your call. We do our best to attend to all callers as quickly as possible.
Please note that the advice line cannot handle legal commissions or draw up or verify contracts and other documents.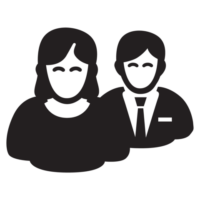 Free legal advice and expert assistance as a member service
Weekdays 08.00–18.00
When and why should I contact the Suomen Yrittäjät legal counselling service? Watch a video (in Finnish).
Counselling service topics
Employment contracts (from signing a contract to end of employment)
Working hours
Content and interpretation of collective bargaining agreements
Employer's contributions
Act on Cooperation within Undertakings
Equality and non-discrimination
Partnership law and various partnership formats
Consumer protection
Data protection
Dispute resolution
Non-discrimination and accessibility
Company contracts
Delivery contracts
Properties and construction
Logistics and transport
Value-added tax
Business taxation
Personal taxation
Business inheritance and transfers of ownership
Liquidation
Business restructuring
Debt restructuring
Environmental protection
Environmental damage
Waste management
Obligations to the authorities
Pensions
Illness
Occupational health services
Work incapacity
Unemployment
Competition
Public procurement
Copyright
IT law
Patents, trademarks, design right, etc.