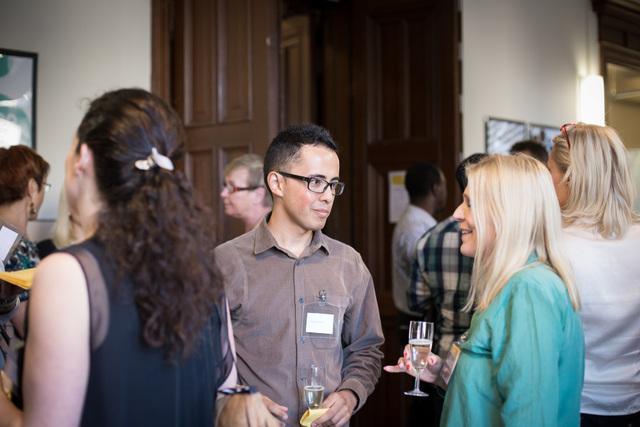 5 years of networking and business, HEI Network turns 5 years
In 2021 HEI Network or Helsinki Entrepreneurs International turns 5 years old. The group was founded by Raija Lehtinen, the founder and entrepreneur of Punainen Lanka and Sarianne Reinikkala, the CEO of Finncontainers Oy Ltd in 2016.
Together with Helsingin Yrittäjät Sarianne, Raija and the yearly changing HEI board have built the popular group of HEI Network.
– I was the chair of HEI for the first three years. After that we had Marcel Angelosanto as the chair and currently Reggie Rusan is leading the HEI group, says Raija Lehtinen.
HEI Networks first event was organized together with NewCo Helsinki in 24th of May 2016. In the kick-off event participated more than hundred entrepreneurs. The main speakers were the former Ambassador of USA Bruce Oreck and the CEO of Suomen Yrittäjät Mikael Pentikäinen.
– HEI Network was warmly welcomed to Helsinki. The kick-off was easy-going and rock'in, recalls Raija Lehtinen.
The idea of the group is to let the Helsinki based immigrant entrepreneurs and entrepreneurs interested in internationalization mix and mingle and find each other in businesswise. HEI Network organizes Business Dates in local restaurants, Business Schools and Universities around eight times a year. HEI Network cooperates with the local academies, embassies and businesses. HEI group has also made a yearly trip to visit local entrepreneurs abroad. The group has visited in Tallin, Oslo and even Zurich.
– The COVID19 situation hit our group so, that the Business Dates have been postponed to the future. Luckily we were able to organize the yearly picnic last summer 2020. Hopefully as the country opens, we will continue to meet entrepreneurs on Business Dates, says Raija.
Today HEI Network has more than 2600 members on Facebook and over 300 readers in HEIs newsletter list.
– HEI Network is a splendid combination of different nationalities and business partners. In the future we plan to continue the collaboration with the different stakeholders around Helsinki, says Raija.
-All entrepreneurs in the Helsinki metropolitan area are warmly welcome to join! adds Raija Lehtinen.
Helsinki Entrepreneurs International – HEI Network
HEI was established in 2016
HEI Network is a network for all entrepreneurs interested in internationalization including import, export and networking with other international entrepreneurs
The main purpose is to expand the Finnish import and export in a flexible, agile and personal way
> Join the HEI Network Facebook group
Find the future events from Helsingin Yrittäjät event calendar.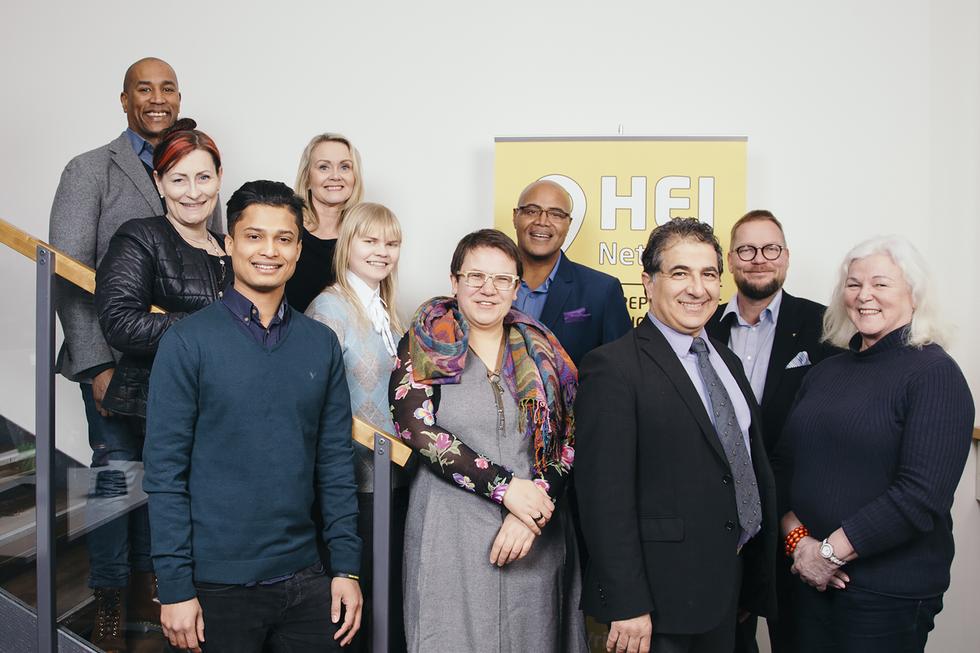 The board members of HEI Network in 2019.