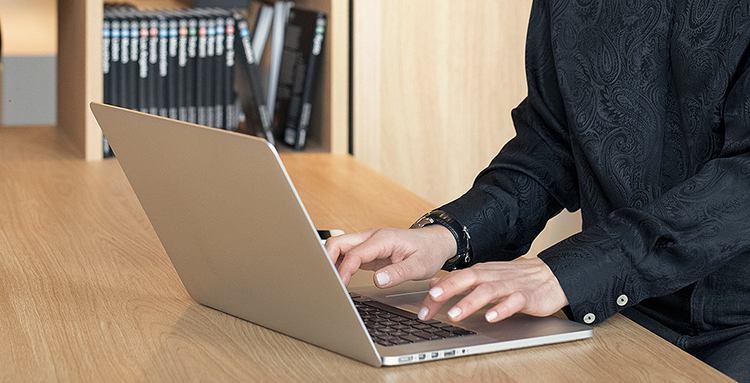 Free training series for entrepreneurs who want to grow their business online
This Spring Suomen Yrittäjät is organizing interesting and free training webinars in English.
Grow your Business webinar is a training series that is aimed to support entrepreneurs who want to grow their business online. During the webinars you will learn about how to create ads on Facebook and Instagram as well as which tools are available on these platforms to support you in your daily business practices. The webinar is organized in collaboration with Facebook.
The webinar is hosted by André Assarsson who is responsible for Facebook's government, politics and advocacy organizations in the Nordics.
"The Grow your Business starts in April the 6th. The training consists of five sessions that each have their own theme. Sessions are organized in co-operation with Facebook. Facebook was also a partner at young entrepreneurs biggest yearly event Get Together in 2019," says Heiju Simola Network coordinator of Suomen Yrittäjät.
Further information on the webinar can be found here.
Every month Suomen Yrittäjät organizes several webinars for entrepreneurs in English. All of the webinars can be found on the website.
"In addition to the webinars we are also preparing a training program together with the Shortcut. Master your business -training programme is targeted at entrepreneurs in the beginning of their journey. The programme focuses on strengthening the core entrepreneurship competencies such as planning and management, motivation and perseverance, vision, creativity as well as financial and economic literacy. We will share more information about the programme on our website when the application period starts," says Simola.
According to NewCo Helsinki the number of immigrant-founded businesses has increased. In the Helsinki Metropolitan Area, every third company is founded by an immigrant. Helsingin Yrittäjät wants to take better account of international and English-speaking members in the future.
"Helsingin Yrittäjät has an international network called HEI Network (Helsinki Entrepreneurs International). HEI brings together entrepreneurs interested in internationalization. All entrepreneurs are welcome to join the HEI Network," says Tiina Oksala the CEO of Helsingin Yrittäjät.
"Helsingin Yrittäjät wants to take notice of our English-speaking members by focusing on the English content on the website. In addition we are also cooperating with Suomen Yrittäjät regarding training and webinars," says Oksala.