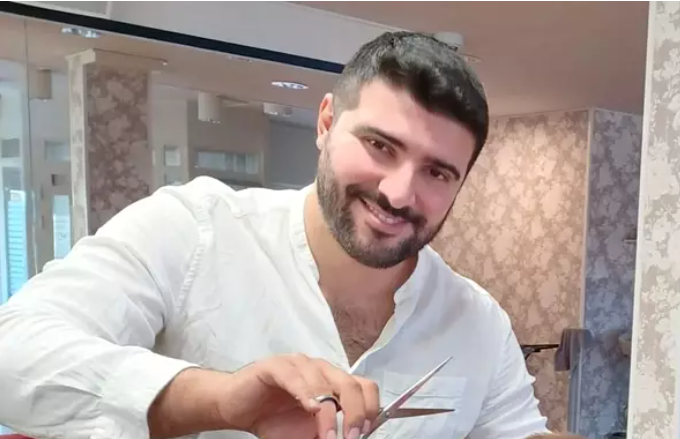 From barber shop job at 15 to three shops in Finland
Ekrem Özonur was furloughed twice from his job as a barber in Finland. That is when he set up his own barber shop in Ikaalinen. He now runs three shops, two in Parkano and a third which he opened in Kankaanpää in July.
Ekrem Özonur (29) moved from Alanya in Turkey to Finland four years ago, when a Turkish friend of his in Finland needed a skilled barber in his shop. However, Covid complicated the business and Özonur was furloughed twice. He now runs his own business.
"I have enough clients, thank God. Seventy per cent of them are men and thirty per cent women. My clients are Finns," Özonur says.
He lives in Ikaalinen, where he opened his first barber shop on St Valentine's Day 2021.
Özonur does not have any children, but his younger brother moved to Finland last year and works in one of Özonur's shops, he says.
"It's good that my brother is in Finland too," he says.
He has an employee in one of his shops.
Özonur's work days last from nine to six.
"I study entrepreneurship every day and a friend of mine helps me with paperwork when I need it. Of course, I also have an accountant."
In the business since the age of 15
The shops in Ikaalinen and Parkano already have regular customers, but the one in Kankaanpää has yet to establish itself with the locals.
Özonur has years of experience in the trade. He has worked as a barber and hairdresser since the age of 15.
Özonur says that in Turkey, studying for the trade meant apprenticing in a shop five days a week and studying one day a week.
He enjoys living in Finland even though the winter is dark, he says. He enjoys sauna and swimming, including in an ice hole sometimes. The Ikaalinen spa provides good facilities for this, Özonur says.
"There are saunas in Turkey, of course, but it's so hot in Alanya that we don't need them. Before I came to Finland, I'd gone to a sauna two or three times in my whole life."
He has both Finnish and Turkish friends.
"All my clients, and everyone else, are very friendly. If someone were a racist, they wouldn't come into my shop. Everything is going well for me here," Özonur says.
Are you a Suomen Yrittäjät member yet? Read more about member benefits and advantages!