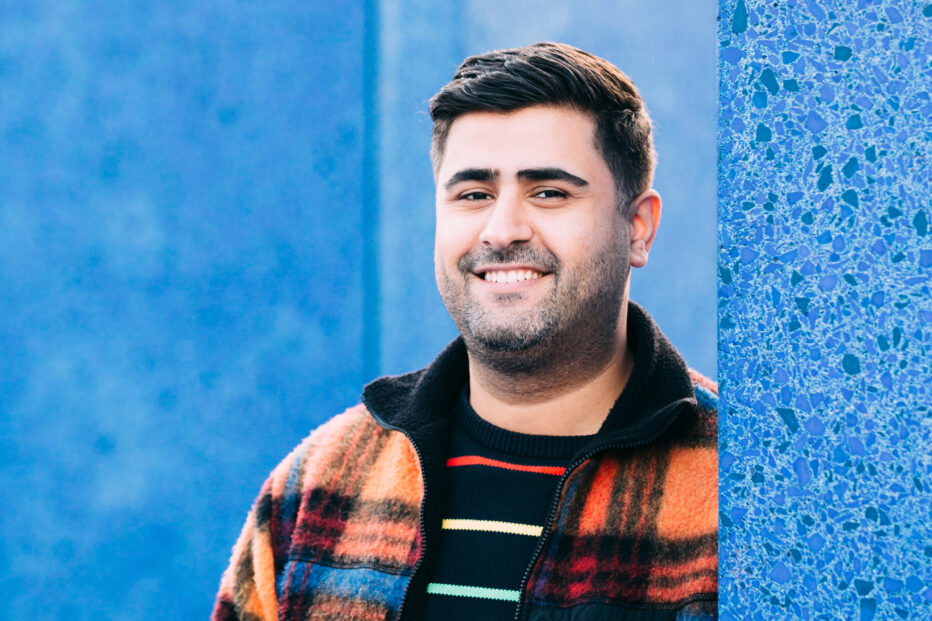 How local restaurant owner Siva Parlar paved the way for the plant-based movement
It all started in 2017 when a Helsinki-based pizzeria owner created something that had never existed before—Vöner, a vegan alternative to kebab. Vegan food was growing rapidly in popularity, and the 25-year-old entrepreneur Siva Parlar responded to this demand at just the right time. Now Siva and his team have 'Vönerfied' restaurants and grocery stores in cities throughout Finland.
Siva Parlar, 31, knew from a young age that his parents did not want him to become an entrepreneur. They encouraged him to pursue a 'real' profession. The reason was clear: Siva's parents worked long hours as restaurant owners, so they were well aware of the ups and downs of running a business.
When his parents wanted to shut down their pizzeria, Siva decided to take the leap into entrepreneurship. The 18-year-old budding entrepreneur bought the restaurant from his parents and was determined to create something new. He started with updating the menu, brainstorming new ways of making pizza and coming up with ideas for toppings and food presentation.
After a few years, Siva became more ambitious. Wanting to make more and better food, he decided to sell his pizzeria in the Kruununhaka neighbourhood. He ran a lunch restaurant for a year, but quickly discovered that it involved waking up very early and working long hours.
After careful consideration, Siva went back to his roots. He returned to Kruununhaka and started running his family's former pizza restaurant once again. His first goal was to increase sales, which had dropped during the year. He updated the pizza dough recipe and focused on social media marketing, which quickly produced the desired boost.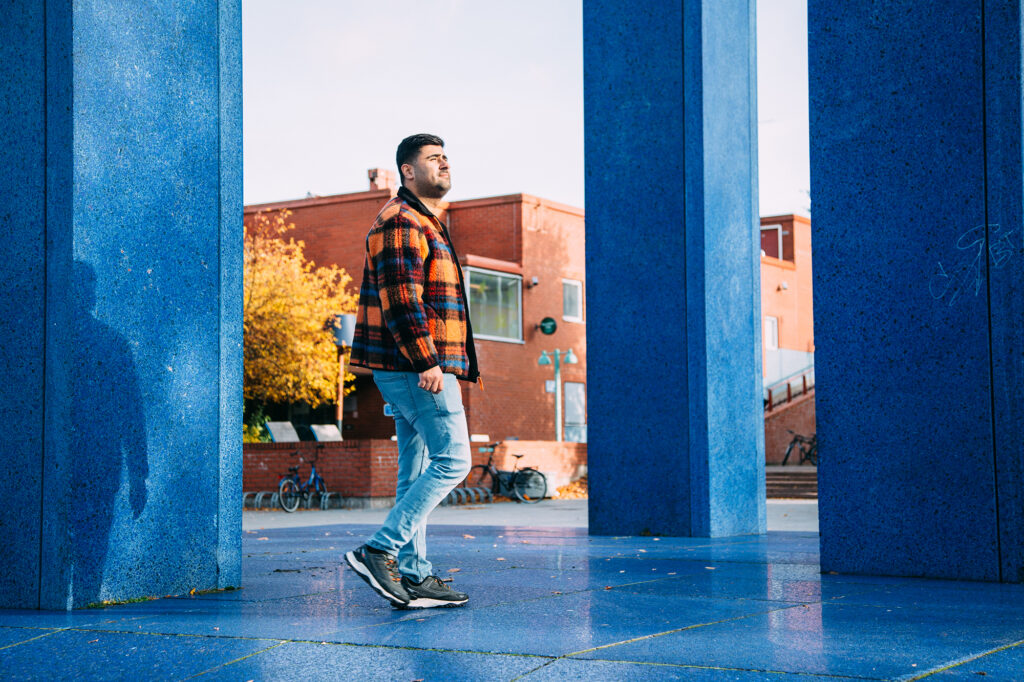 It all started with vegan cheese
The period between 2016 and 2017 marked the turning point in Siva's life. One day, a friend dropped by the restaurant and asked Siva to make his wife a pizza with vegan cheese he had brought with him. Siva made the pizza and used the leftover cheese to make a test pizza for the staff. Vegan food was rising in popularity, so his friend posted about the pizza on Facebook in a group called Sipsikaljavegaanit, which focuses on vegan junk food.
Siva was surprised by the power of social media and the passion of vegan food lovers. The post instantly got hundreds of likes, and the next day there was a queue in front of the restaurant. People who came for the vegan pizza had to go home empty handed but were told to keep an eye on restaurant's social media for future updates.
After that, things started moving fast. Siva called wholesalers in an attempt to find the right vegan cheese and tested other vegan toppings. Soon he announced on social media that vegan pizzas were now available. The restaurant's annual sales target was met in just three months.
At the start of the plant-based boom, Siva met people who had been vegan for a long time. He chatted with them, looked for more information and thought about what else he could do in a new way. All sauces were now vegan-friendly and, after some trial and error, a kebab made of vegetable protein, Vöner, was created in the restaurant's kitchen.
When the restaurant launched the product, people from all over Finland came to taste it. The rest is history. Siva gave up his restaurant business in 2019. After that, Vöner grew from a single-product to a multi-product company. Vöner Oyj was founded by Siva Parlar and Maxim Laxberg. Their product family currently includes a variety of vegan strips, slices, sauces and pies. More products are being developed all the time.
– We asked people on social media to tell us which city we should Vönerfy next.
They started growing their business one restaurant and city at a time, sometimes literally going from door to door. Social media helped create the desired buzz for the product.
– We asked people on social media to tell us which city we should Vönerfy next, and we told them where they could already get Vöner," says Siva.
The next natural step was to expand from restaurants to grocery stores and consumers. Now their products are sold all over Finland and the company has started entering international markets.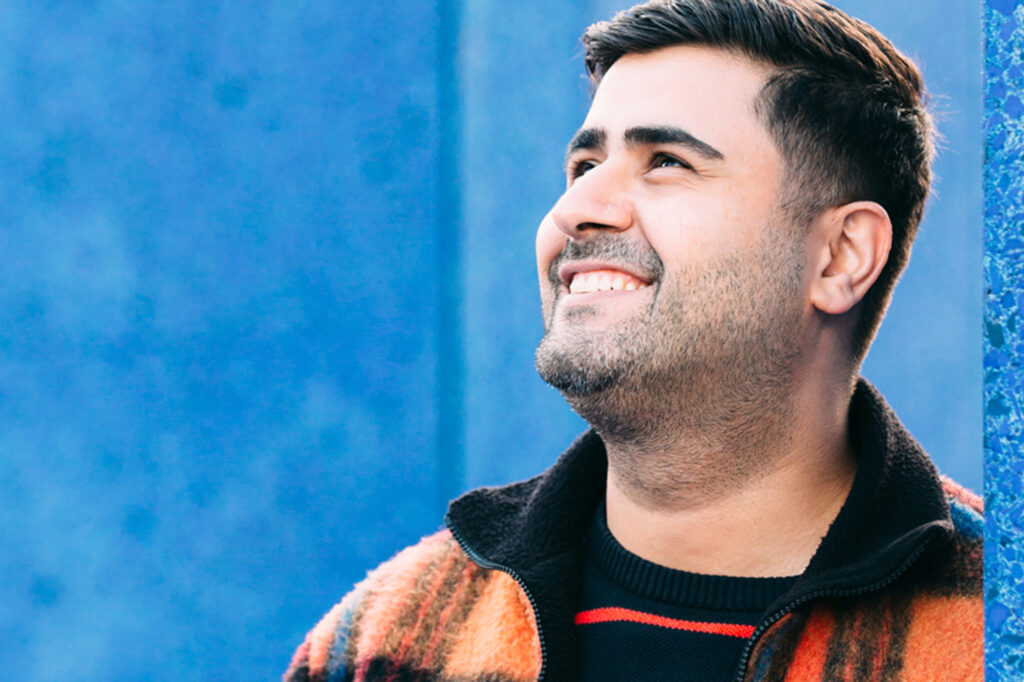 Sustainability and quality
Over the years, Siva and his team have invested in product development and aim to produce a wide range of plant-based, protein-rich products. Their goal is to make tasty and sustainable plant-based alternatives to traditional meat products. Since sustainability is one of their cornerstones, the company carefully measures the footprint of their products. All products are now manufactured in Finland and have been awarded the Finnish Key Flag Symbol.
Siva says that in the early years of Vöner it was enough that the product was vegan. The demand for new vegan products was so high that people were eager to try everything. Although the taste was not quite right, they wanted to support the change. According to Siva, the vegan cheese his friend had brought to the restaurant back in 2016 was not very good either.
The plant-based market has grown rapidly and immensely. Consumers are now looking for high-quality products. They distinguish between products by comparing and ranking plant-based products, like people do with meat products.
Vöner currently employs six people, and everyone takes part in product development. Employees are encouraged to share their ideas, which has an influence on future Vöner products. Developing new ideas is what motivates Siva the most. Also, seeing his own products on store shelves always puts a smile on his face.
The search for balance
Although he has built a successful business, Siva has also had to overcome challenges. He says that in the beginning he lived and breathed work.
– I figured if I didn't do it now, someone else would, and then I would be upset.
He wants to speak openly about the reality of startup life and how, at times, he struggled to cope with daily entrepreneurial stress.
– I have failed many times along the way, but that has never discouraged me or made me think I shouldn't do something. There's always a way.
When it comes to work-life balance, Siva has found a surprising solution: plants. He got into allotment gardening a few years ago and has been hooked ever since. Digging in the dirt is therapeutic, and the allotment doubles as a nice place to barbecue with friends.
Running a restaurant in his younger days taught Siva a lot about entrepreneurship and himself. During those years, Siva realized that he is a hands-on person who enjoys doing things. Paperwork and maths, they were a little tricky at times. He was surprised by the long days and wondered if he should have a 'normal' job, like his friends.
Still, Siva looks back on his first years as an entrepreneur with fondness. Sometimes, he even misses being young, fearless and spontaneous because that gave him the courage to leave his pizza business and follow his dreams.
– My dream is that Vöner will outlive me.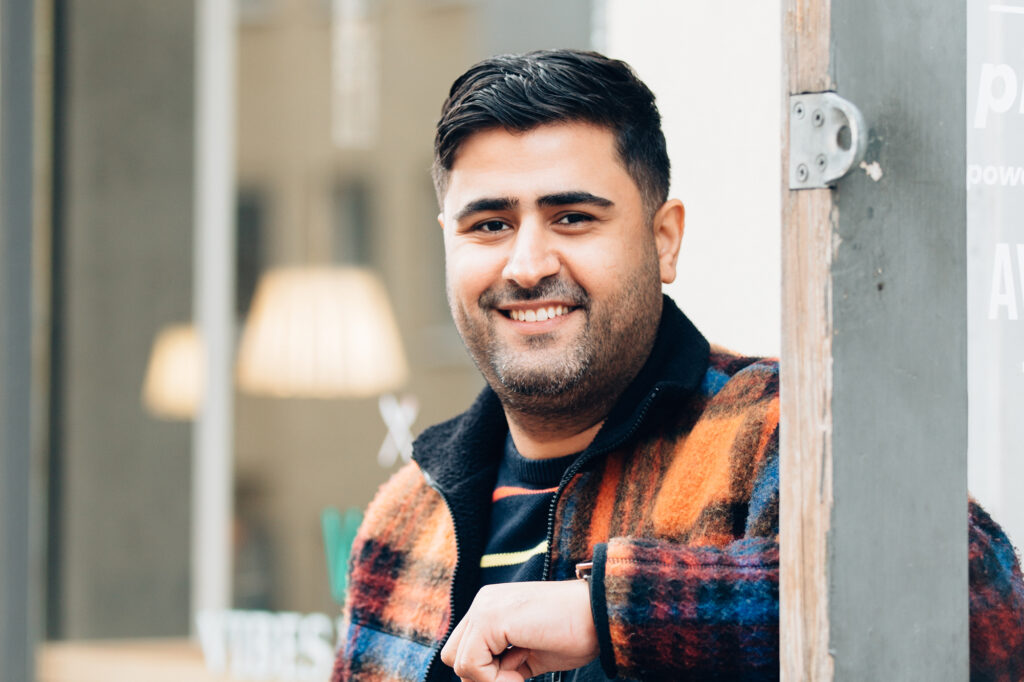 Siva Parlar
COMPANY Vöner Oyj, manufacturer of plant-based protein products, founded in 2017
WHO Siva Parlar, 31, founder and creative director of Vöner Oyj, winner of the 2022 Helsinki Young Entrepreneur of the Year Award
HOBBIES Allotment gardening
MOTTO "Find problems and solve them."
TEXT AND PHOTOS: Jaana Tihtonen
---
If you want to read this in Finnish, click here