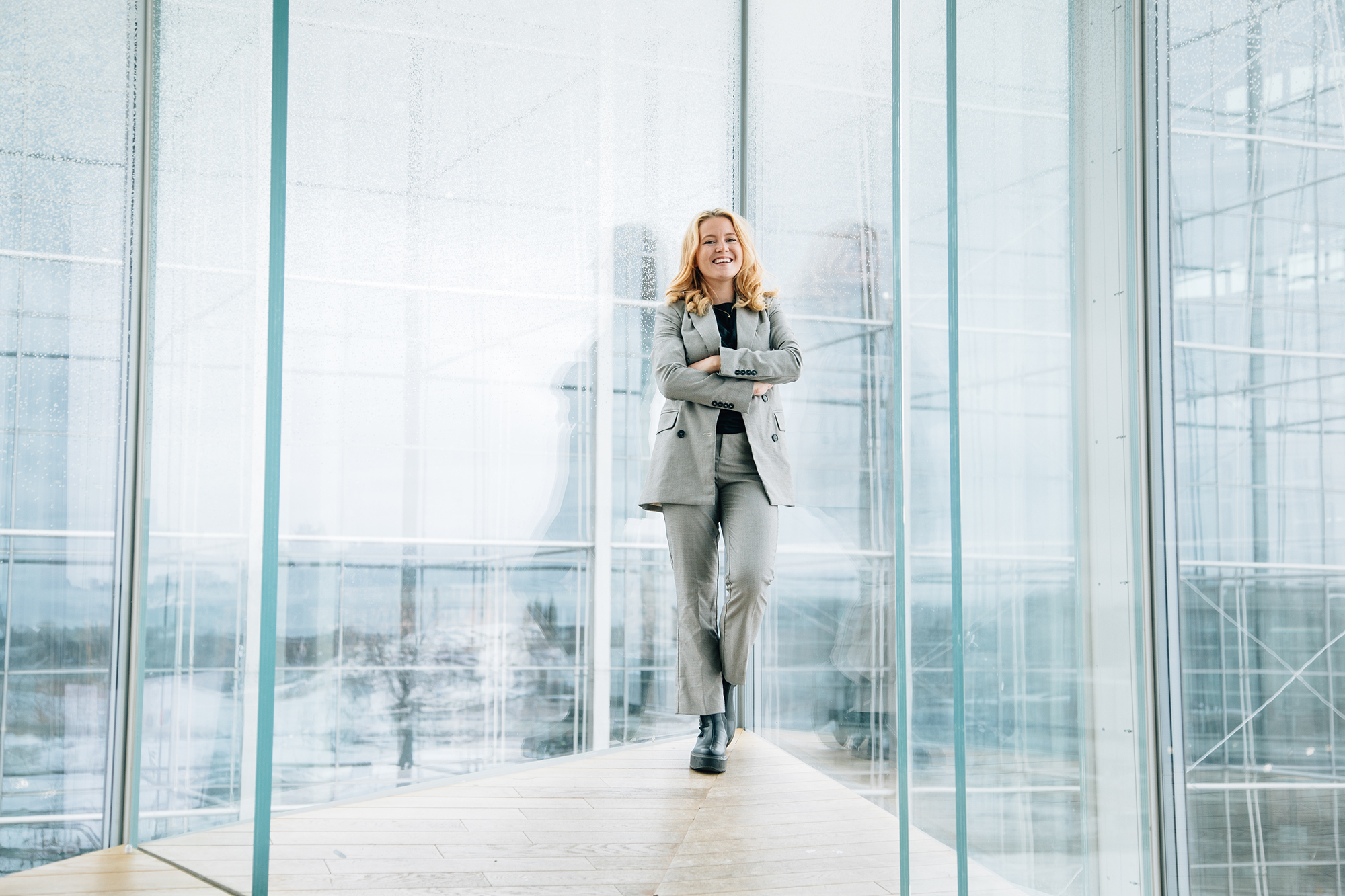 Kiia Riuttula recovered from a brain tumour and started her own company
Serious illness stopped Kiia Riuttula in her tracks, but it also encouraged her to grasp her dreams. A year ago, she founded her own company and she is now living her dream. In addition to running her own company, Kiia works on behalf of entrepreneur organizations and wants to break down the myths surrounding entrepreneurship.
During this interview, Kiia Riuttula is in Dubai and has been working from a sun lounger. The work of the 25-year-old entrepreneur is not tied to time or place, which means she can work just as well when she is abroad as at home. Kiia's company, Viral Media Oy, serves its customers in matters related to digital visibility. The company's services include, among other things, social media content production, paid advertising, websites and web development.
– I want to assist customers comprehensively in digital visibility and be a partner in marketing and content production solutions.
Illness changed her view of the world and got her started as an entrepreneur
Kiia set up her company in March 2021. She has always had an entrepreneurial spirit and a willingness to create new things, but the courage to start her own company became concrete through serious illness. In 2015, Kiia was diagnosed with a brain tumour. Illness stopped Kiia in her tracks and scared her. At first, she didn't dare think about the future or dream. However, the brain tumor was operated on and Kiia recovered.
– Getting sick changed the way I look at life. In life, you get hurt and things happen, and you can't plan anything for sure. Due to my illness, I'm no longer afraid of tomorrow, and I'm now much more daring.
In early 2021, Kiia took the courageous step of contacting some businesspeople she knew to ask for advice. She also wrote an article on LinkedIn, in which she explained her plan to start her own company and asked for help from her network on setting up her own business. The article got more than 200,000 views and a huge number of comments and likes.
– Through that article, I received a lot of messages in which people offered to help. I'm extremely grateful for every single message.
Through the article, Kiia also found her first customer, and her business began briskly. There has been demand for the services offered by Kiia's company, although there is a lot of competition and other players in the industry. Currently, the company has two partners and the first paid trainee will join the team in spring 2022. Ambitious Kiia has many goals and plans for Viral Media in the future.
– Managed growth is one of my company's future goals. I would like to hire more people and expand into international markets. I also have development ideas for the data side.
Breaking down myths with the help of positions of trust
In addition to running her own business, Kiia does advocacy work on behalf of entrepreneurship. She is a member of the boards of Pohjois-Helsingin Yrittäjät, Helsingin Nuoret Yrittäjät HYNY and Vantaan Yrittäjänaiset. Kiia was already familiar with association activities during her studies and was actively involved in the student association of Metropolia University of Applied Sciences. She joined in with the activities of entrepreneur organizations because she wanted to get to know other entrepreneurs and build networks around her.
Through her work with the organizations, Kiia would like to break down the myths surrounding entrepreneurship, and particularly influence the image of entrepreneurship among children and young people.
– When I started out as an entrepreneur, my parents intimidated me with bankruptcy and debt. In my opinion, my parents' generation has outdated and traumatized views of entrepreneurship from the recession of the 1990s.
In Kiia's opinion, there are many kinds of entrepreneurship today, and entrepreneurship has changed through digitalization.
She would love it if, in the future, even more young people had the courage to experience entrepreneurship.
– I wish young people understood the importance of networking. I've only come to really understand the importance of networking since I became an entrepreneur. Everything works on the basis of recommendations. The competition is really intense and recommendations make it possible to stand out.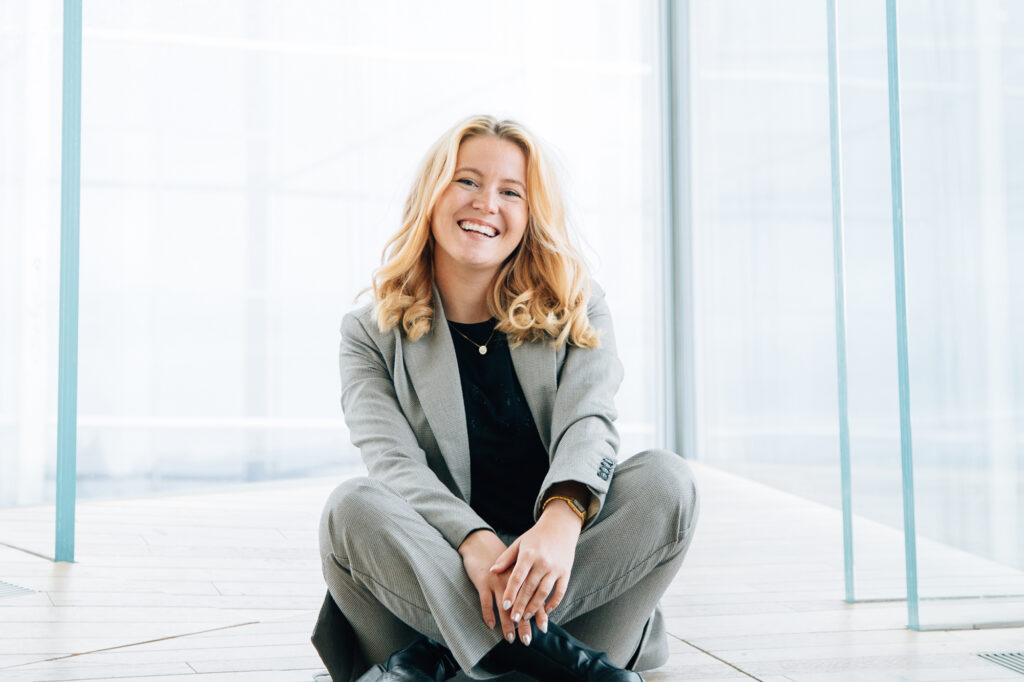 Who?
Kiia Riuttula, 25 years old, is an entrepreneur and founder of Viral Media Oy. Kiia`s leisure activities include weightlifting and singing.
---
Young entrepreneur, do you want to join in with the activities of an entrepreneur organization?
Helsingin Nuoret Yrittäjät HYNY is an active network that is especially designed for entrepreneurs under the age of 40. HYNY's diverse activities bring together young entrepreneurs and those interested in entrepreneurship. HYNY offers networking opportunities at events and through an active Facebook group.