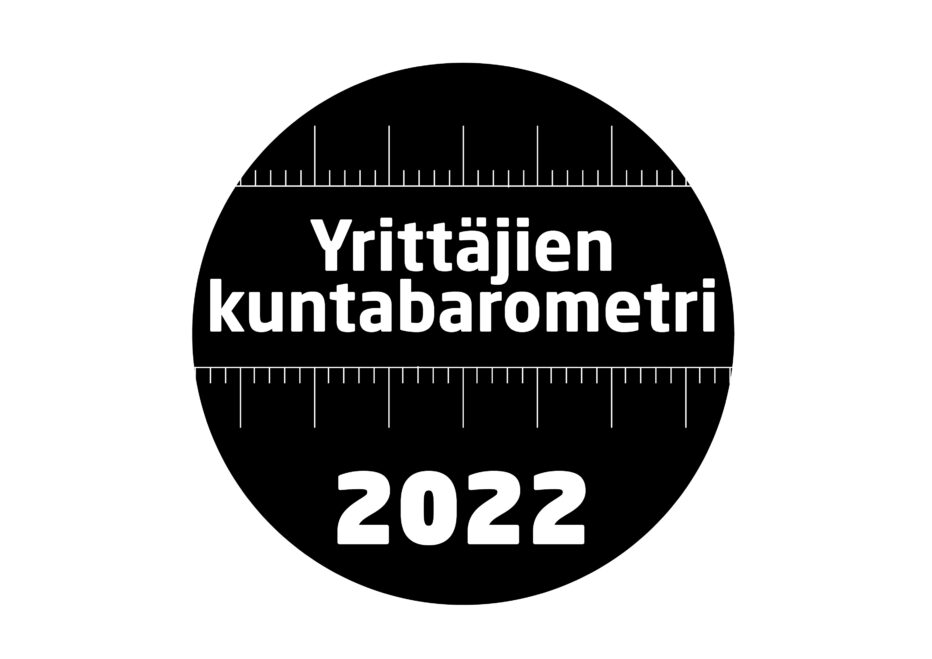 Municipal Barometer shows municipalities strongest on infrastructure, weakest on procurement policy
Finnish municipalities are best at handling infrastructure and weakest at dealing with procurement policy, according to the recent Municipal Barometer. In enterprise policy, the business-centricity of a municipality is by far the most important issue for business owners.
IROResearch conducted the Municipal Barometer on behalf of Suomen Yrittäjät between 1 February and 4 April. It received responses from 9,564 entrepreneurs all over Finland.
"Business owners appreciate their home municipalities and are both widely concerned and responsible for how vibrant the municipalities are. For many entrepreneurs, the municipality is also a close partner. Both parties need each other to succeed. When businesses succeed, municipalities are afforded healthy finances, reasonable local tax rates, and services for residents. We want to make a strong investment in the collaboration between municipalities and Suomen Yrittäjät," Petri Salminen, chairperson of Suomen Yrittäjät, says.
He continues: "Municipalities must be particularly critical in assessing the operations of the companies they own, which at its worst could reduce tax income and stop local businesses from developing and growing."
The most important thing for business owners is that decisions are made in a business-centric way.
"At their best, a municipality's decisions can remove barriers to enterprise rather than creating them, as well as promoting investments and enticing new businesses into the area. If businesses don't do well, the municipality loses services, jobs and tax income," Tanja Matikainen, municipal and business affairs manager at Suomen Yrittäjät, says.
"Prompt permit processing important"
Business owners feel that municipalities are best at handling infrastructure, such as roads, water pipes and data networks, with the second-best area being services for businesses. The role of enterprise policy in the municipality comes third in this ranking. This was the same order as in the Municipal Barometer two years ago.
According to the Barometer, the most important business services were services for new businesses, smooth permit services and finance and investment advice. By contrast, business owners do not think the municipalities need to offer international expansion and mentoring services.
Services for new businesses were also rated the most important service two years ago.
"Experienced entrepreneurs understand the importance of services for new business owners. That is why municipalities should invest in them. In addition, prompt permit processing is important, because time is money. Finance and investment advice is the hard core of business counselling for companies and a basic service for business owners," Matikainen continues.
"Slow zoning decisions are a significant barrier to the growth of businesses and entire urban areas, particularly in large cities. Now, fast expansion of partnership zoning is needed. This is a partnership in which the public sector focuses on leading zoning projects and quick permit processing. The private sector can help in doing the actual zoning," Vice President Harri Jaskari of Suomen Yrittäjät says.
"The municipality needs to be reinvented"
The municipalities' tasks will be shaken up when the burdensome social services and healthcare areas are transferred to the well-being services counties in 2023. By contrast, the municipalities will be tasked with providing employment services from 2024 on. However, business owners' trust in employment services is not yet high, with 42% of businesses believing that the municipalities can handle employment affairs reasonably well.
"The municipalities now have an opportunity to shine. Suomen Yrittäjät must be sure that this new opportunity will be used well, that the municipalities understand their financial room for manoeuvre and make good use of their new role and their opportunities as promoters of vibrancy, enterprise and employment," Jaskari says.
He continues: "What is the significance of enterprise policy as part of a new vibrant community, compared to, say, employment services or education? What does that mean for the municipal administration, which is designed for double the staff headcount? Over half of the municipalities' operating finances is being transferred to the well-being services counties. The municipality needs to be reinvented."
See the results for each municipality
You can explore the results for each municipality, based on the responses of almost 10,000 business owners, here.