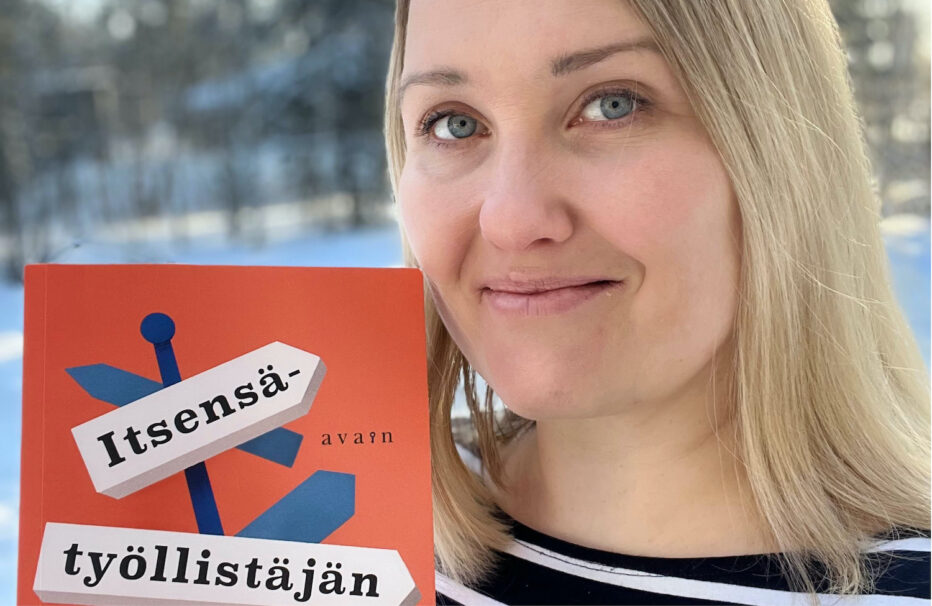 New book offers tips to avoid fresh business owner's pitfalls
A new book, Itsensätyöllistäjän opas ("the self-employed person's guide"), brings together basic information that someone starting out as a business owner should know. One of the book's co-authors, Hanna Pelttari, gives four tips about the topic.
How should a new business owner avoid the worst pitfalls when just starting out? Hanna Pelttari and Sini Linteri, who both run their own businesses in the same field, ended up thinking about this question.
The women, who work as translators and publishing editors, would have liked to have had a guide at the start of their own business ownership careers which would have provided basic information about entrepreneurship in one place.
"We both ended up running our own businesses without really having planned to. We had very similar experiences about learning things the hard way," Pelttari says.
Ten years ago, Pelttari decided to do a little work as a freelancer, but is still on that trajectory. Linteri, on the other hand, registered her own business to be able to accept jobs from translation agencies, but has now been a business owner longer than Pelttari has.
Last month, Pelttari and Linteri published a book, Itsensätyöllistäjän opas ("the self-employed person's guide"), which brings together basic information that someone starting out as a business owner should know. The book also contains practical tips from experienced freelancers and business owners.
"The guide is not just for business owners: it's for all kinds of self-employed people, like freelancers, grant recipients and light entrepreneurs. There are so many formats for self-employment," Pelttari says.
Pelttari has four tips about important issues that concern everyone who is starting their own business in whatever form.
Think about whether demand exists
No matter what you intend to do, it is worth thinking realistically about demand.
"Without clients, there is no work, either. Even if something feels like a really fun thing, if it interests no one, it might not be worth doing," Pelttari says.
"Here, help is available from entrepreneurship courses and advisers, who can help you draw up a business plan."
However, in the same tip, Pelttari says that it is also worth daring to do something.
"Nothing is certain, after all."
Network
Pelttari says that the significance of networking cannot be played down.
"I think that it's important in every industry. It's important not only for client acquisition, but also for getting information and support so you don't feel isolated."
Networking is also related to coping: it gives a business owner people to talk to and to get peer support from. Pelttari also says that networks can help find services which a business owner may need to buy for their business.
Get to grips with finances
Even if your business's finances are an unappealing chore, it is worth being knowledgeable about them.
"It's useful to find out in advance what obligations your business incurs. Having an accountant of your own pays for itself, and the Tax Administration can provide information, for example."
Make sure you take care of yourself
It is worth looking after your sustained ability to work right from the start.
"I know from my own and many others' experience that you can burn yourself out. People want to do work when it's available and then continue like that for a long time. They don't manage to stop in time," Pelttari says.
A counterbalance to work, whatever that might mean at the individual level, is beneficial. One craft business owner interviewed for the book swims regularly, because the work posture required leads to stiff shoulders, and another self-employed person rides regularly to take a break from work.
Are you already a Suomen Yrittäjät member? Read more about member benefits and advantages!