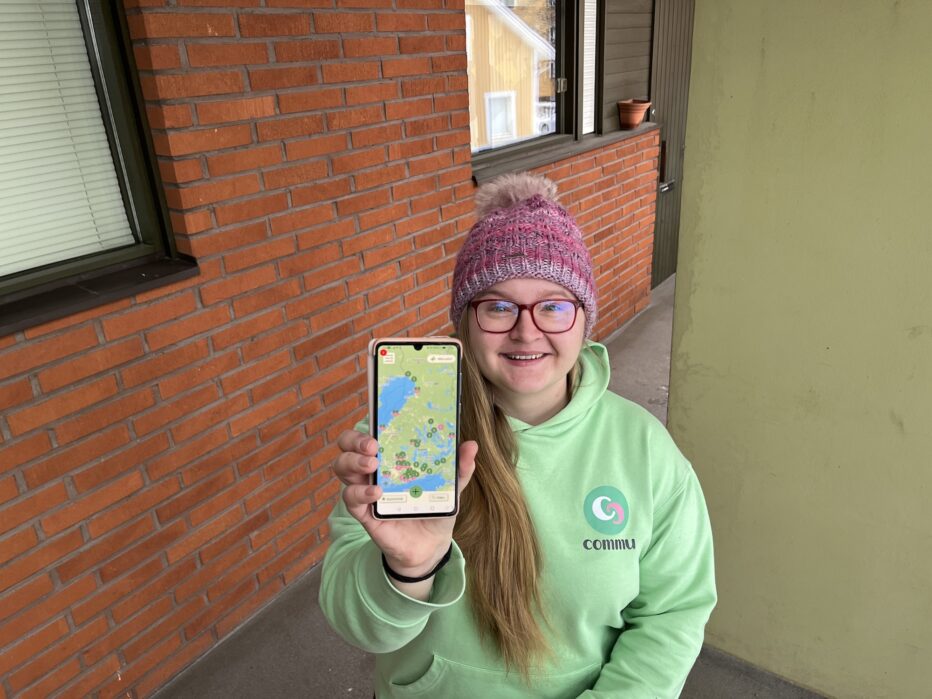 Peer-to-peer app developed during Covid now helping Ukrainian refugees
A Finnish mobile app is available to help people fleeing Ukraine.
Karoliina Kauhanen, the inventor of the Commu app, came up with the idea for it as an aid during Covid. The original purpose was to make it easier to ask neighbours for help.
The app was intended for things like asking for a lift and other help with everyday chores. The recent events in Ukraine have shifted the focus to helping refugees.
"You can use the app to donate food or clothing. Each of us is responsible for ensuring that war refugees from Ukraine arriving in Finland receive a warm and safe welcome," Kauhanen says.
Kauhanen says that the app has the most users in Uusimaa, Pirkanmaa, Turku, Kanta-Häme, Joensuu and Jyväskylä.
"Commu provides a low threshold for asking for and giving help, almost like a digital doorbell," Kauhanen says. People can ask for help on the app anonymously or using their identifiably. For example, on a Facebook group the threshold is higher, as anyone at all can come along and criticize you or look at your profile," Kauhanen says.
Many of the app's 6,000-plus users are in the "reserve", Kauhanen says, ready to help when the opportunity arises. She says that it is important to get helpers onto the app and spread information to people about the safety net for arrivals from Ukraine.
"We're starting to cooperate with several different bodies to make people coming from Ukraine aware of Commu. The most important thing is to offer Ukrainians a safety net and a feeling of safety in their new country," Kauhanen says.
Commu is available in Finnish and English, and a Ukrainian-language version of the app is under development. It can be downloaded for free on app stores.