Taking on staff for the summer? Here's how to hire them right
Suomen Yrittäjät encourages employers to check opportunities such as whether wage subsidies are available for hiring summer staff. 
Applications for summer jobs are open in many fields. Overall, there are significantly more summer jobs available for young people this summer than last year. According to a survey by the Confederation of Finnish Industries, the body's member businesses estimate their number of summer jobs and internships will rise from under one hundred thousand last year to 120,000 this year.
Retail group Kesko points out, for example, that Covid may still be having an impact on the numbers of summer jobs and the application time frames. Kesko says that the need for additional labour varies particularly strongly between regions and shops.
"Because of the Covid pandemic, there are still a lot of uncertainty factors related to the offering of summer jobs. That's particularly the case in sectors under restrictions or that have in other regards been hit hard by the consequences of the pandemic. Hopefully, we'll have put the recent Omicron variant behind us by the summer, and no new variant will appear, meaning there'll be no need for new restrictions, and businesses have better scope for offering young people summer jobs," says Suomen Yrittäjät specialist Atte Rytkönen-Sandberg.
He reminds employers that for young people a summer job is an important path to future employment.
"And on the other hand, young people give employers fresh perspectives on working life and the chance to develop what they do to better meet future hires' needs. The ability to offer summer jobs in the first place is something that benefits both parties."
Here's how to hire correctly
1. Plan what your employee will be doing
Lay out the tasks you need summer employee(s) to do. Think what doing the work requires and what kind of employee you are looking for. Think in advance about how you'll make the new employees part of the team and how they can be supported in the best possible way on the job.
2. Do the recruitment process right
When recruiting, keep an open mind. Make sure your job ad attracts people to apply and does not discriminate against any potential applicants.
Check with the TE Office to see if you're eligible for support, such as wage subsidies for summer employees. Also, check if your local authority offers any support for hiring young people. The TE Office can also help you look for summer employees. Don't forget to inform unsuccessful applicants that you did not choose them.
3. Draw up a written employment contract
It is best to conclude an employment contract in writing. The employment contract should contain, as a minimum, wages, working hours, responsibilities, start date and duration of employment, collective agreement, if applicable, as well as the justification for making a fixed-term contract.
Also, check if the collective agreement contains any obligations regarding young employees or requirements related to wages.
4. Orientate employees properly and follow the formalities
It's in your interest to give your summer employees as good an orientation as your other staff, even if he or she is only working for you for a fixed term. Make sure your young employee has someone to turn to if he or she has questions or problems on the job.
Remember that you must pay for a medical check-up for your young employee before the job begins or within a month, if the employment is for more than three months. However, no check-up is necessary if the work is particularly light.
5. Remember payslips and an employment certificate
You must always issue a payslip when paying wages. When your summer employee finishes working for you, remember to give him or her an employment certificate. In addition, you must file wage payments with the Incomes Register, even when hiring someone for a short period.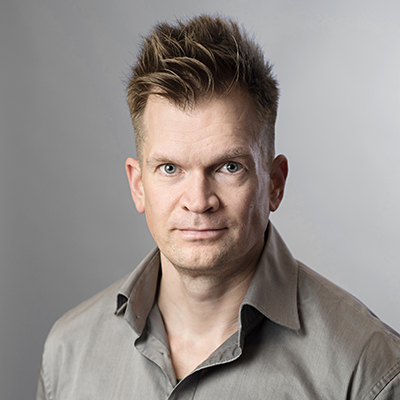 Pauli Reinikainen
pauli.reinikainen@yrittajat.fi