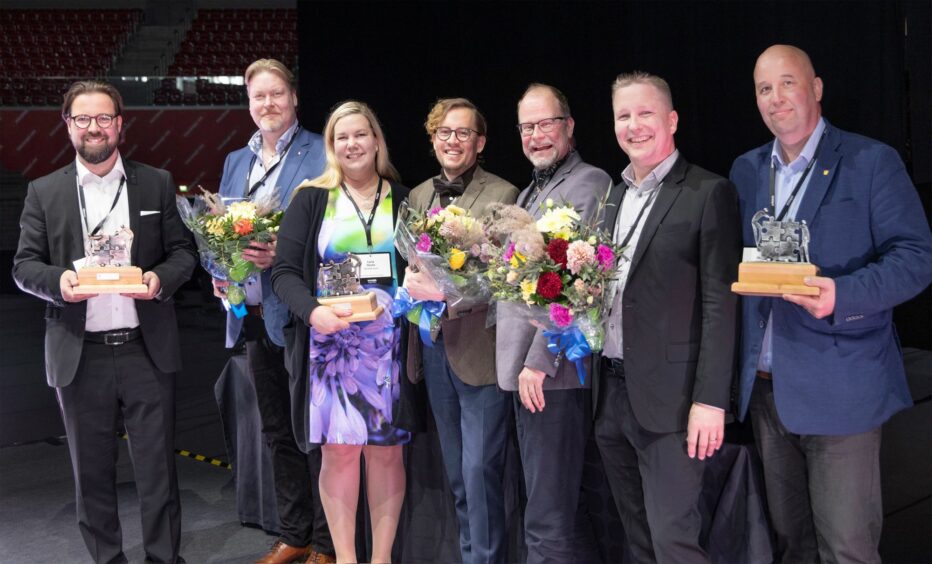 The best municipalities to do business in
Seinäjoki, Lieto and Marttila are Finland's best municipalities to run a business in. This was the result of the Municipal Barometer survey commissioned by Suomen Yrittäjät, to which almost 10,000 business owners responded.
In the Municipal Barometer, business owners evaluated their home municipalities in terms of the conditions for doing business. IROResearch conducted the Municipal Barometer on behalf of Suomen Yrittäjät between 1 February and 4 April. It received responses from 9,564 entrepreneurs all over Finland. The results of the survey were announced at the Municipal Leadership Seminar on Wednesday 18 May in Vaasa.
Among large municipalities of more than 50,000 inhabitants, Seinäjoki once again took first place. This is the fourth time the city has earned the title.
"The largest thanks go to the business owners of Seinäjoki," Mayor Jaakko Kiiskilä says.
He also praised the cooperation between the local Suomen Yrittäjät society and the city administration.
Second place in the large city category was taken by Kuopio, with third place going to Kotka. Kotka, which has moved up the ranking, had taken note of Seinäjoki's success and even received delegations from the city who gave advice on how to improve the area's entrepreneurial atmosphere.
Among medium-sized (10,000–50,000 inhabitants) municipalities, first place was taken by Lieto for the fourth time in a row. Second place went to Kempele and third to Ilmajoki.
"Everything is based on truly listening to business owners and serving them on an equal basis," Mayor of Lieto Mika Ingi says.
In the past year, employees of the municipality's enterprise services department visited local businesses 1,164 times.
"In this job, you have to dare to be close and be where your clients are. We don't make our clients run from pillar to post, either: we try to keep things as simple as possible. We want to serve clients with an enterprising approach and as we ourselves would like to be served," Mika Stepanoff, enterprise and employment coordinator at Lieto municipality, says.
Positive feedback from business owners and the municipality's success in the Municipal Barometer are the result of years of cooperation.
"My interpretation of it is that neither business owners nor others are envious of each other; instead, everyone helps each other," Timo Kuukasjärvi, chairperson of the Suomen Yrittäjät local society in Lieto, Liedon Yrittäjät, says.
Among the smallest municipalities of under 10,000 inhabitants, first place went to Marttila, which came second two years ago. Second place went to Konnevesi and third to Kärsämäki.
"Our goal is that when a business owner contacts us, we serve them all the way to the end. A busy entrepreneur shouldn't have to hold or be bounced back and forth between municipal employees," Mayor of Marttila Carita Maisila says.
Anna-Maija Virtanen, chairperson of the local society of Suomen Yrittäjät, agrees.
"The cooperation between the municipality and business owners has become very fluid. Carita and Jaakko [Salmi, enterprise specialist] always answer the phone or at least call back. Collaborating with them is smooth and fast."
See the results for each municipality
You can explore the results for each municipality, based on the responses of almost 10,000 business owners, here.