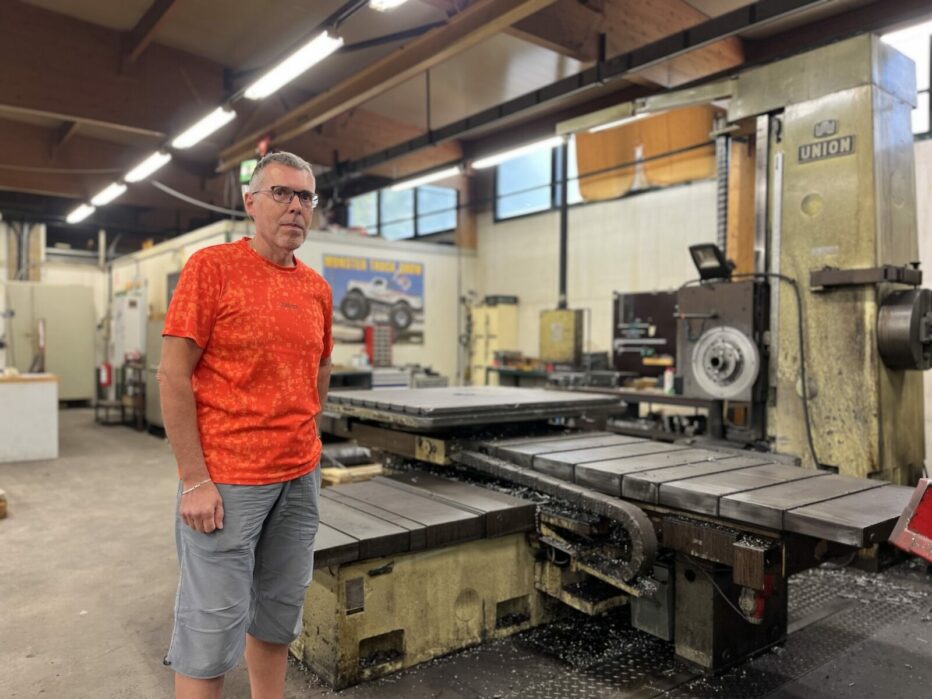 Large companies continue to demand payment terms of 60 days from small companies
Engineering business owner says a 30-day payment term should be enough for everyone.
Large companies have not changed their payment term practices, at least not according to engineering company owner Harri Niemi from Turenki. He manages the family company Nekopa Oy, founded in 1978.
"A payment term of 14 days is more the exception than the rule," Niemi says.
We have previously reported on how SMEs suffer when large companies try to stretch payment terms at the expense of their smaller subcontractors.
"It feels like the larger a company is, the more it asks for longer payment terms."
Harri Niemi
This problem has been familiar to Niemi for years. In 2019 we reported on how his business had even faced a payment term of 105 days.
"That's an exception, the likes of which I fortunately haven't seen since. I have 45 and 30-day payment terms with many clients. It feels like the larger a company is, the more it asks for longer payment terms. Especially so, if the company is part-owned from abroad."
According to the entrepreneurs' survey conducted by Suomen Yrittäjät in spring 2020, 54% of SMEs had payment terms of up to 30 days, and just over one-fifth had payment terms of 31–60 days. Around 1,000 entrepreneurs responded to the survey.
Legislation has not changed actions
Amendments to legislation in 2015 prohibit payment terms between businesses in excess of 30 days. However, in this case, the law does not seem to have changed large companies' actions.
By law, payment terms of over 30 days must be approved by both parties. Small companies are often up against a wall and do not always challenge large clients. The risk is a loss of business.
Nekopa Oy has operated throughout its history in Janakkala. Harri Niemi presents the workshop. Photo: Pauli Reinikainen
Niemi admits that his company has seldom tried to negotiate on payment terms.
"We suggested to one client a payment term of 21 days instead of 30. That was a significant client for us. This suited the client in question, and they haven't brought it up again since."
Niemi says Valmet is as an example of a large company that applies long payment terms.
Money half a year after the order
Payment terms of over 30 days often mean that the subcontractor only receives payment for the work after many months.
"We often deliver the product three months after the order. During production, we have salaries and other overheads and have to buy raw materials. We invoice the client as soon as we deliver, but we only see the money two months later, when half a year could have passed since the order," Niemi says.
Nekopa has not had to resort to loans or selling its invoices to solve the problems caused by long payment terms.
"Thankfully, the company is in good financial shape. Of course, if all our clients changed their payment terms to 60 days, that could cause us problems too. Then we'd have to have a bigger buffer."
Old justification no longer holds
Recently, more expensive raw materials have created challenges, increasing the significance of planning and preparation. Niemi has been forced to think carefully about which raw materials are worth ordering at which stage of the production and in which quantities.
He hopes for help from legislation in controlling the longest payment terms.
"It would be great if the law were obeyed and someone monitored whether payment terms were being honoured. Thirty days should be enough for everyone. Back in the day, they used to explain slow payments by saying payments took a long time to be processed in companies. Now that everything is electronic, processing shouldn't take long. What's more, you would think large companies would be better able to adhere to reasonable payment terms. It shouldn't be about money for them."
Demand for invoice financing on the rise
Sami Saarenpää, Sales Director and shareholder at KTI Laskutus, which provides invoice financing, says that the increase in long payment terms is clearly shown in the demand for his company's services and increase in requests for quotes.
"Most inquiries come from industrial subcontractors, who may have payment terms of up to 60 days. Even moving from 14 days to 30 days can cause many companies cash-flow crises. Some of the long payment terms may be justified, for example because of long approval processes."
Saarenpää says that more expensive fuel is now being reflected in hauliers extending their payment terms.
"We often get requests for quotes about projects that are still in the future," he says.

Pauli Reinikainen
pauli.reinikainen@yrittajat.fi